Amazon announced that a little over 19,800 of its workers have tested positive for Coronavirus since the Spring began.
"Information on the web-based business monster's 1.37 million forefront laborers, including those at its Entire Nourishments Market supermarkets in the US, indicated a lower disease rate than anticipated," Amazon said.
The figure comes to light as some confident experts have analysed the organization's defences to protect them from the infection just as its reluctance to publicise data about employees who get infected.
Testing at Amazon
Testing at Amazon as surged to 50,000 tests per day across 650 sites, according to the Seattle-based organization.
"Since the start of this emergency, we've endeavored to keep our representatives educated, advising them of each new case in their structure," Amazon quoted in a blog entry while informing of the Coronavirus contamination rates amid its bleeding edge laborers.
If the stride of infections among Amazon and Entire Nourishments laborers were comparable to the US populace on a whole, the extent of cases would have surpassed 33,000, as per the company.
Amazon informed that out of its 1,372,000 forefront employees at Amazon and its Whole Foods Market subsidiary, 19,816 tested positive or were alleged to have COVID-19 between March 1 and Sept. 19. The figure comprises of seasonal staff and those who may have been come into contact of the infection outside work.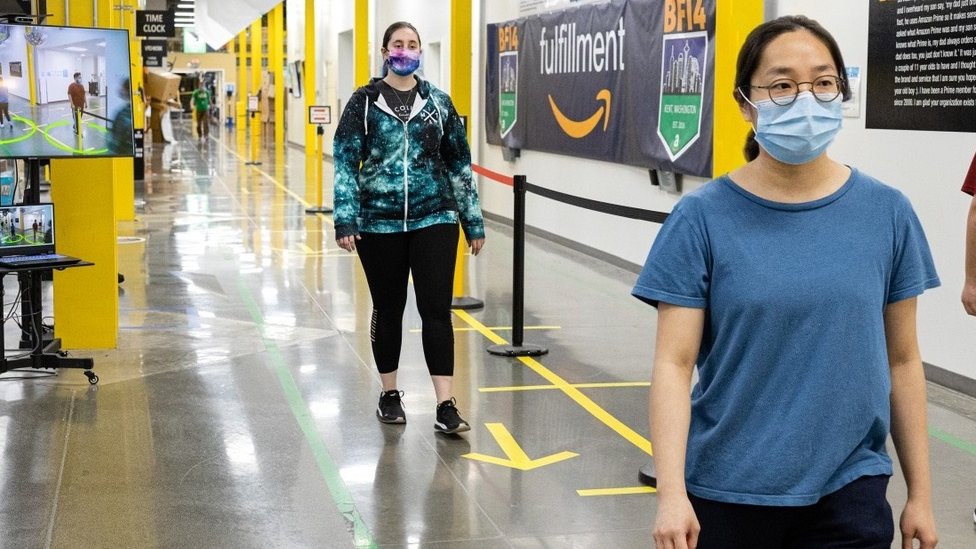 Amazon releases data
In comparison, 33,952 would have had the virus if Amazon's rate corresponded that of the general populace, when taking into account the employees' age and geography.
Minnesota is topping the list with nearly 32 infections per 1,000 workers, as opposed to nearly 16 for the public. Amazon has struck heads with a labour group there; where it did not comment on the exact rate.
"This information would be more powerful if there were similar data from other major employers to compare it to," Amazon said in the blog post, "the numbers will prove useful as states make decisions about reopening public facilities and employers consider whether and how to bring people back to work."