After the "Baba ka Dhaba" went viral over the internet earlier this month, Bangalore has woken up to help the street vendors during these uncertain times. Many netizens, along with some celebrities, took to social media to help a sapling seller on the street side.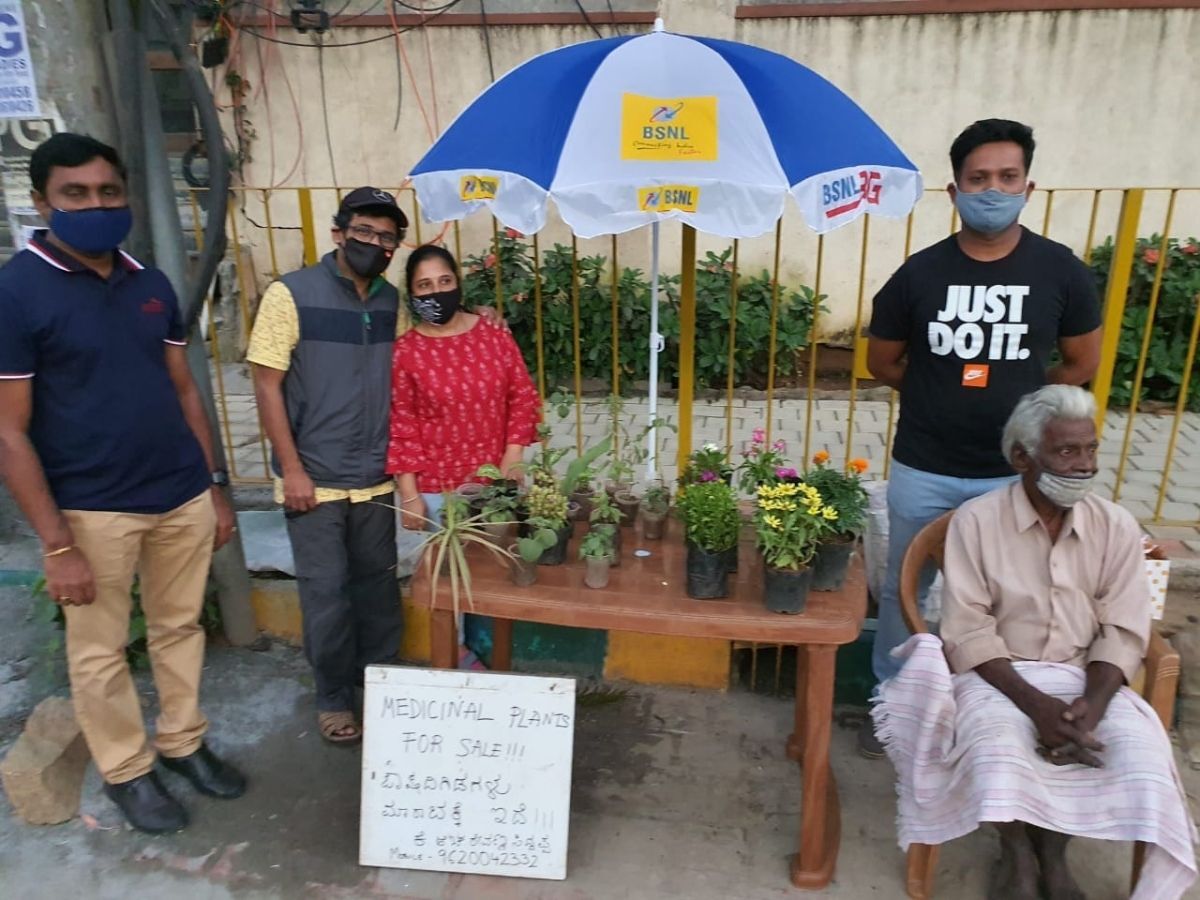 Randeep Hooda Shares Sapling Seller Story On Twitter
Bollywood actor Randeep Hooda took to Twitter to share the story of the sapling seller in Bangalore. The older man goes by the name Revana Siddappa who is 80 years old. He sells medicinal plants at Kanakpura road. Since the economy had a significant hit because of the COVID-19 and the following lockdown, his business affected severely and wasn't able to make a living. However, two Twitteratis stumbled upon him and shared his story on Twitter.
This came to Hooda's notice, and he retweeted the post. He urged the people from Bangalore to go out and help him. People from other states as well are tagging Bangalore citizens to help the older man. And many have promised to do their bit. Some of them promised to purchase from him while some promised to help him set up a better stall for his plans in a safer place. Many of them further urged to extend this help to other street vendors as well.
Soon after his story took a storm over Twitter, Actress Samyukta Honrad along with NGO Changemakers of Kanakpura Road, Bangalore went to Sidappa to help him. They gave him a chair, table and a canopy. They said that they were able to buy these things for him because of the donations they received. They further added that they don't want to make it a one-day affair. Abdul Aleem co-founder of Changemakers of Kanakpura Road said that they want to help many other vendors like him with Canopies and other requirements along with a steady income.
Also read: Ankhi Das Facebook Executive In India Resigns After "Favouritism Towards BJP" Allegations
Baba Ka Dhaba Owners Receive Free Cataract Surgeries
Earlier this month, video of the elderly couple went viral on social media. The video showed how the couple named Kanta Prasad and wife Badami Devi, who has a small eating place, called Baba Ka Dhaba, in South Delhi struggled to make their ends meet. In the video, they said that because of the lockdown, their business had been shut for months. And now that they have resumed it, there are not enough customers in a day.
A food blogger posted their video, and thousands of people shared it. Soon after, they even had tons of customers lining up to eat from their stall. At the same time, an eye specialist noticed that they both have a cataract. Following this, a Delhi-based hospital, Sharp Sight Eye hospital has offered them free cataract surgeries. As of now, both Prasad and Devi have undergone surgeries in one eye and will be going for the second one in the coming week.
.