China travel ban has surfaced again, but this time it has been released for the Indians due to the rising coronavirus cases. The decision comes after 19 passengers travelling in the Air India Vande Bharat Mission tested positive for Coronavirus on arrival. Air India had planned four flights to China between November 13 to December 4, which doesn't seem to be happening now. Even the Delhi-Wuhan-Delhi flight on Friday got cancelled as it did not have the permission from the authorities.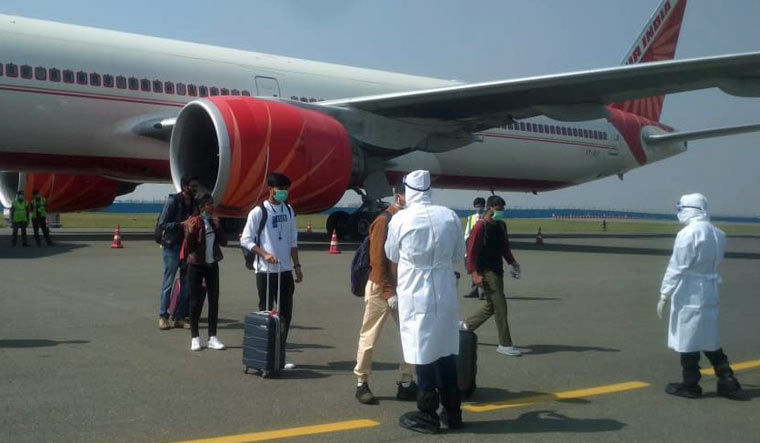 China Travel Ban: Chinese Embassy Releases Travel Ban Statement 
On Thursday, the Chinese Embassy released a statement regarding the China travel ban for Indians. The statement said that because of the COVID-19 situation, China has decided to temporarily suspend the travel for Indians with valid Chinese visa and residence permits. The Chinese Embassy will not stamp any health declaration forms for the mentioned categories either.
However, foreigners with Chinese diplomatics, service and C visas will not be affected by the China travel ban decision. If there is an emergency or a need for medical assistance, they can submit their forms to the Embassy, following which the decision will be taken accordingly. The statement further stated that any visas issued after November 3, 2020, will not be affected by the decision either. It read that the suspension of travel is only temporary to deal with the current pandemic. Within time China will make adjustments and announcements regarding the same. 
Also read: India-Taiwan Trade Relation Upsets "One China" Principle
China Travel Ban: China Release Fresh Guidelines For Cross-Border Transmission 
The decision for China Travel Ban comes after they released guidelines to avoid/limit cross-border transmission, three days ago. They said that all the travellers from India would need to go through a nucleic acid test and IgM antibody test along with applying for the green HS code before they board the flight. The test must be collected within 36 hours of the boarding of the flight. For people who would be boarding select flights, they would need all the three tests reports along with adverse coronavirus reports and a self-health declaration form. All the documents must be sent by the Ministry of External Affairs in India to the Chinese Embassy.
China Travel Ban: Air India Responds 
After the ban, Air India responded to the situation. A spokesperson from Air India said that all the passengers who were travelling to Wuhan had valid negative test reports for Coronavirus. All the tests were conducted in certified labs and were verified. They further said that Air India strictly follows the guidelines issued by the authorities to ensure safety and well-being for everyone.
So far, Air India has operated six flight amidst the pandemic to bring Indians from Wuhan.