Florida Police has just released the video of Brad Parscale who was seen hurled to the ground after his wife called and informed about the incidents to the Police. In Ft. Lauderdale, Florida has released a video of President Trump's former campaign manager getting tackled by cops. His wife Mrs. Candice Parscale has called the police and informed police that he had threatened to kill himself and a pointing handgun in front of her face. According to the reports, he pointed a handgun in front of his wife so that he may put her in fear for her safety. Brad Parscale has 10 guns at his home, that includes six handguns, two shotguns, and two rifles, according to the Cops.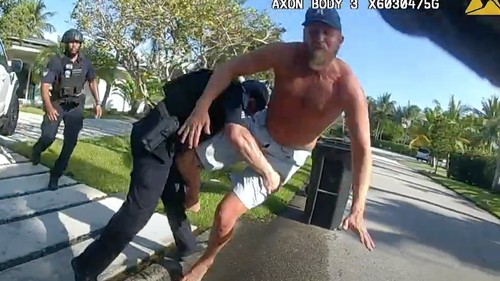 His wife informed the police by calling. she said her husband is loudly creating violence about something. She doesn't know what." Later in the call, she can be heard warning the police: "If he didn't shoot himself, he has a gun.
Florida Police files complain on Brad Parscale
Florida Police has filed a complaint as per his wife told them. She said he had fired inside the houses. And Police also noticed marks of blood and bleeding. Further, she said These were a result of Parscale hitting her. FLPD has released the video on youtube that you can also watch here:
The video shows Parscale was wearing white shorts and has been seen wearing no shirt, He was speaking with a police officer, and then another officer desperately approaches Parscale from his right side, asked him, "Get on the ground, man." Parscale didn't react to that command at first. The police officer put him to the ground, while Parscale objects, saying "he didn't do anything."
The officer who put him on ground Parscale also said he wasn't obeying to his commands, and that his pockets looked large enough. He possibly concealed a weapon inside her pocket. A SWAT leader provided the request to genuinely confine Parscale, the police report said.