France attacks at Notre Dame, killing three people has shaken the world. While many Arab/Muslim countries criticize the French President Emmanuel Macron for allegedly spreading Islamophobia, India's Prime Minister Narendra Modi has made his stand clear. In a tweet, he said that he stands with France against such heinous attacks.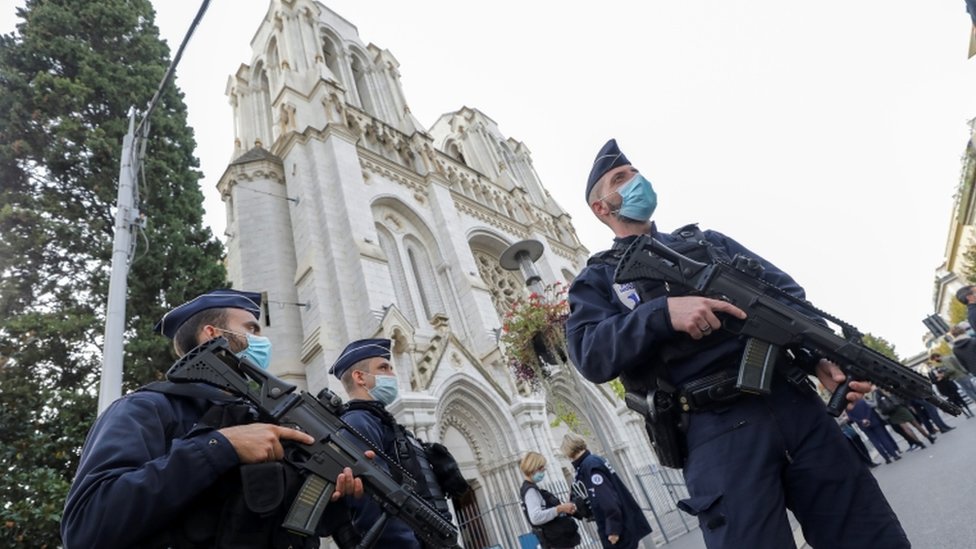 PM Modi Supports French President Against France Attacks 
Many Arab countries like Qatar, Turkey, Pakistan, etc. have condemned French President Emmanuel for his remarks over the terrorist attacks. They claim that he is spreading Islamophobia across the world and within his country. Hashtags like #boycottfrenchproducts have been trending over social media as citizens from those countries act in protest against France. The citizens in those countries are boycotting French products.
However, India has extended it supports to France in these times of terror. Talking to Twitter, PM Modi tweeted that he condemns the attacks in France. This also includes the one that happened in Notre Dame Basilica in Nice. He sent "deepest and heartfelt condolences" for the families of the victims. He concluded his tweet against France attacks by saying, "India stands with France in the fight against terrorism." 
Also read: Islamophobia Reportedly On Rising After PM Imran Khan Slams President Emmanuel Macron
France Attacks Put State Into Emergency 
In response to the France attacks, French Prime Minister Jean Castex raised the alert level to "emergency". These attacks started when a teacher, Samuel Paty, was beheaded in Paris. He reportedly showed the cartoons of Prophet Muhammad to his students. Soon after at the Notre Dame, three people were attacked by a knife-wielding attacker. The victims included two women and a man. The police arrested the suspect and revealed that during the attacks and while he was being arrested, the suspect kept repeating "Allahu Akbar" or God is Greater. The suspect came from Italy and was under quarantine before being released. He was told to go back to Italy before he attacked citizens in the church.
One of the poles which were killed in the attack is believed to be the Church Warden. The police said that apart from the dead, many have been injured but are in a stable condition. The French Anti-terrorist prosecutor's department confirmed that the investigations are going on. Furthermore, more than 4000 military personnel have been deployed around churches and schools.
Responding to the French attacks, President Emmanuel said that France would not bow down to the terrorists nor will they compromise on their morals and duties.