China seems to be upset with everyone who tries to maintain any kind of ties with Taiwan. As per the latest updates, China is not in favour of trade ties between India-Taiwan. It has reportedly cautioned over signing any legal documents. And has opposed any official exchanges. 
China Opposes India-Taiwan Trade Relations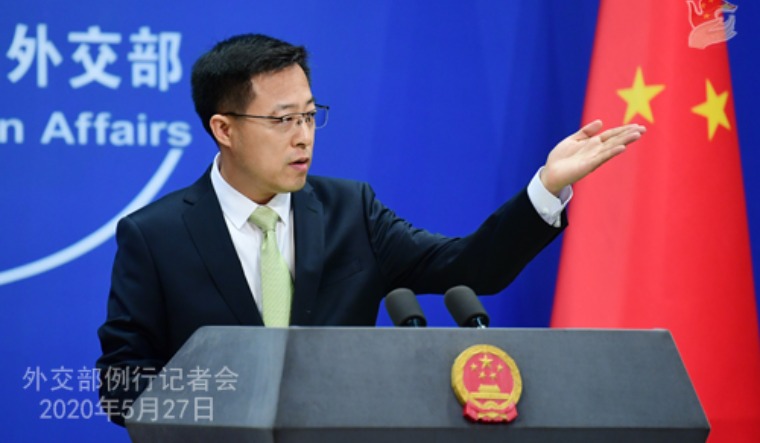 Chinese Foreign Office recently released a statement saying that there is only "one China" in the world. They claimed that Taiwan is an "inalienable" part of China. The Foreign Office further claimed that the International community acknowledges the principle of "One China", and it includes India as well. And it is also a political basis for China to maintain ties with other nations. In the light of this, they "firmly oppose" any "official exchanges" (between India-Taiwan) that other countries that have ties with China may maintain with Taiwan.
The Chinese Foreign Office further said that any documents that are signed between India-Taiwan would be unofficial. And shall not be done if New Delhi remains committed to the principle of "One China". They said that issues concerned with Taiwan should be approached "prudently and properly".
India-Taiwan Relations Get Better With Time 
India-Taiwan relations have never really been constrained. Taiwan recently helped with the killings of India soldiers by the PLA troops and the rising tensions between India-China border. A few days back, Taiwan President Tsai Ing-wen appreciated many Indian restaurants in Taipei and even said that her go-to Indian food is "chana masala" and "naan".
In return, India has also held Taiwan in high regards. They recently changed their diplomats in their trade offices. Taiwan has replaced Tien Chung-Kwang who headed the Taipei Economic and Cultural Center with Baushaun Ger. Tien is now the Deputy Foreign Minister of Taiwan. India has also replaced Sridharan Madhusudhanan with Gauranglal Das.
The current government headed by Narendra Modi has offered incentives to Taiwanese companies like Foxconn Technology Group, Pegatron Corporation and many more, for producing smartphones. 
Also read: China's President Xi Jinping Threatens US Against Arms Deal With Taiwan
China Opposes US-Taiwan Arms Deal 
China's opposition towards India-Taiwan relations comes after US-Taiwan arms deal. The US had decided to trade arms with Taiwan for $7 billion. This includes tanks, drones and other massive weapons. To this, China told the US government to not only cancel the deal but also cut all ties with Taiwan. They said that if it doesn't happen, China will be forced to take "necessary actions". China further claims that US-Taiwan arms deal violates China's sovereignty and the international relations they maintain with other nations. This isn't the first time when the US has made an arms deal with Taiwan. During the presidency of Barack Obama as well, Taiwan bought arms from the United States of worth $14 billion.
So far, there is no information from the White House if they are backing out from the deal. This comes after the US President Donald Trump blatantly accused China of spreading the Coronavirus across the world. UN General Secretary Antonio Guterres said that US-China relations are moving towards a dangerous direction. He said that the super economies must avoid another Cold War at all costs as the world cannot afford to recover from that.