Israel-UAE relations have taken another friendship turn this Monday. As per the latest reports, Etihad Airways flight EY 9607 from Abu Dhabi recently landed at Ben Gurion airport in Israel on Monday early morning. This marks the first passenger flight to have landed on Israel's soil after the Israel-UAE peace agreement.
Israel-UAE Further Initiate Talks As First Passenger Flight From UAE Lands In Israel
As per the Israel Airports Authority, Flight EY 9607 from the United Arab Emirates landed in the early morning on Monday at the Ben Gurion, Israel. The report said that the flight only had the crew and a Spokeswoman from UAE. The spokeswoman said that the plane was sent to pick up the Israeli tourism professionals for a two day trip to the UAE. The visiting trip to UAE is organized by the company Maman Group, from Israel. Reports suggest that Israel-UAE is expecting to operate 28 flights per week soon.
The UAE carrier took to Twitter to express their gratitude towards the gesture. They said that they had made history with this travel. Etihad officially becomes the first airline from the Gulf Cooperation Council Countries to have operated a passenger flight in Israel after the Israel-UAE agreement to maintain diplomatic relations.
Also read: Israel-Bahrain Sign Joint Communique To Establish Diplomatic Relations – Palestine Protests
Palestine Reject Aid From UAE To Protest Against The Israel-UAE Relations
Even though Israel is trying to maintain diplomatic relations with the UAE, Palestine has vehemently rejected this gesture. They say that this is a "stab in the back". Earlier this year, in May and June, Etihad came twice to help Palestine with medical supplies to deal with the pandemic. But they rejected the aid to protest against the UAE's decision to move forward with bettering relations with Israel, especially after what they have done to them.
Israel-UAE Sign "Abraham Accords" To Maintain Diplomatic Relations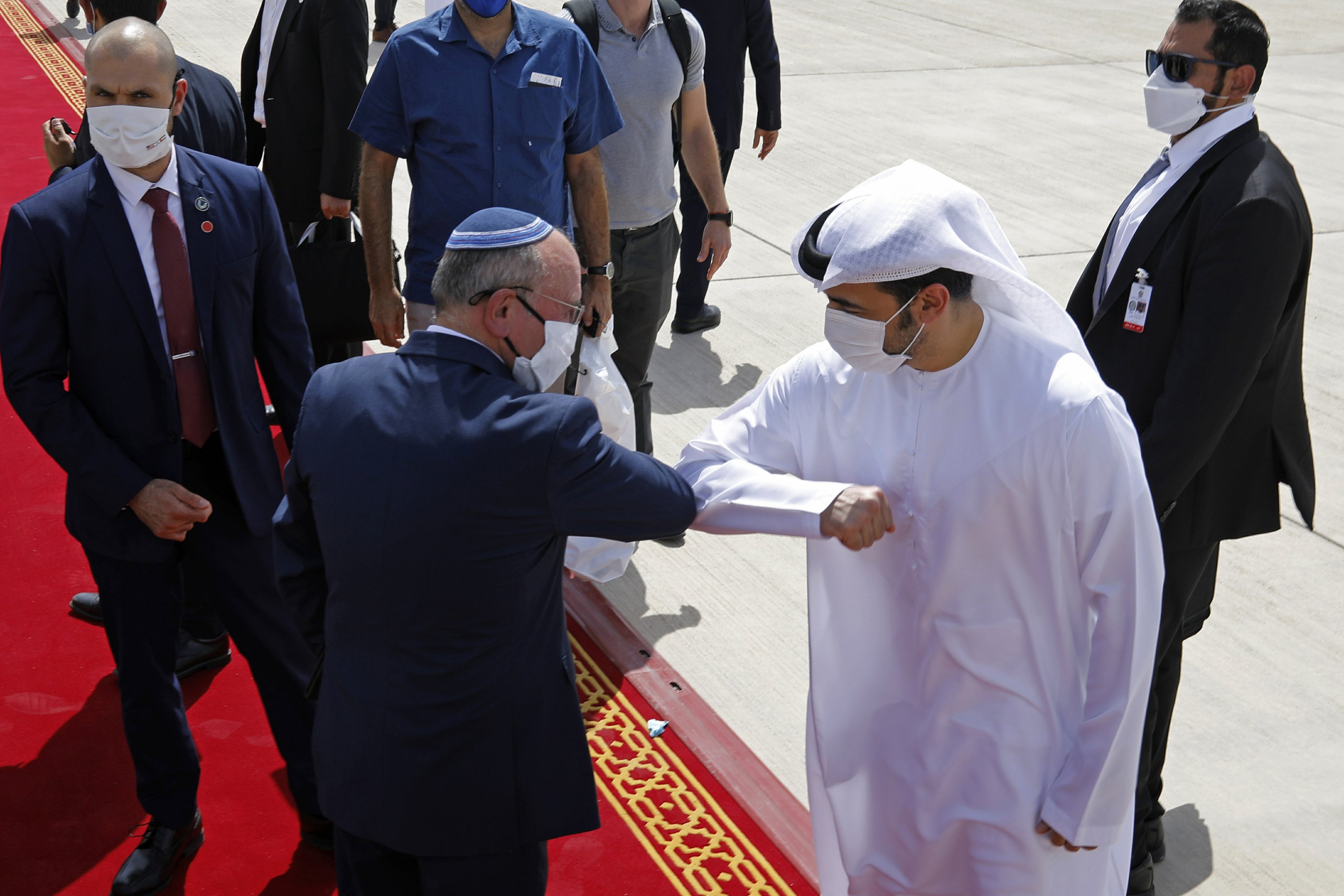 Last month, Israel and the Arab Emirates signed "Abraham Accords" as an agreement to maintain diplomatic relations with each other. The United States of America brokered the agreement. The Israel-UAE deal is aimed to normalize the ties between the two nations. Along with economic and security cooperation.
Israel has also signed a peace agreement with Bahrain. The agreement ensures that both nations will have economic and security cooperation. As per the reports, both Israel and Bahrain are expected to sign six to eight MoUs to ensure trade relations and security cooperation. This makes UAE and Bahrain, third and the fouth countries who have signed to maintain diplomatic relations with Israel. These two nations follow Israel's 1979 peace agreement with Egypt and 1994 pact with Jordan.
While two for the five Gulf nations have agreed to maintain diplomatic relations with Israel, one of the critical players Saudi Arabia has refused to do so. Sources suggest that Saudi Arabia is not looking forward to maintaining any relations with Israel until the Israel-Palestine conflict is resolved.