MrBeast is one of the most famous YouTube creators. He has finally posted a video that he programmed 5 years ago where he cites his aspirations for the prospect of his vocation in content. The idea behind the video was very heart-warming for many of his fans. Jimmy 'MrBeast' Donaldson has made his place in the high orders of content creation on YouTube. His costly videos and munificence with respect to his friends, fans, and strangers have been huge contributors towards his enormous subscriber base, and as more people start recognizing and liking him, he becomes competent enough to spend money in more costly and profligate projects.
MrBeast's Generosity
He rolls out awards costing as much as $10,000 for merely finishing a contest in Minecraft, and has offered subscribers the pick between a house and a car as a present.
Also, he notoriously purchased an actual island valued at approximately $700,00, letting friends and fans contend to win the huge prize.
MrBeast's Journey
It took Jimmy years of hard work to be the colossal that he is today. Initially, he posted videos starting in 2013, when he was only 12-years-old. He definitely had insane ideas even at such an early age, and shot and planned many videos to come out in upcoming years as a means to keep a record of his trajectory.
The video
"I've waited 1,824 days to upload tomorrow's video," a whole 5 years, Jimmy tweeted as the wait is finally over and the video is up and running.
In the video, he says, "at the time of recording this video I have 8,000 subscribers, and 1.8 million views. It's currently October 4th 2015. I'm probably like a freaking grown man when you see this. I'm still in high school right now."
Gauging the excitement and anticipation he states, "if I don't have a million subscribers when you see this video, my entire life has been a failure. I hope I have a million subs."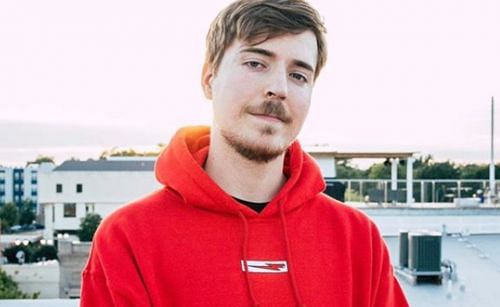 And without a doubt, he has fulfilled his aspiration 44 times over as he stands strong presently, with more than 44 million subscribers on his channel, and another massive 8 million on the gaming station.
The video has acted as a souvenir to fans revealing the course MrBeast has completed in quite a short time span, and indisputably there'll be much more to look forward to from the beloved 22-year-old YouTuber.