Mumbai-based advocate Rizwan Siddique on Wednesday sought Attorney General KK Venugopal's permission to initiate contempt proceedings against the Kunal Kamra for his tweets against the Supreme Court for ordering the release of Republic TV's Arnab Goswami on his bail Siddiquee claimed that Kamra's comments were contemptuous. In the charges made by Siddiquee against Kunal Kamra relate to four tweets he made, where he disrespects and ridicules the top court, Justice Chandrachud and advocate Harish Salve who appeared for Republic Media's Editor in Chief Arnab Goswami.
Also Read: Editor In Chief Of Republic TV Arnab Goswami Released On Interim Bail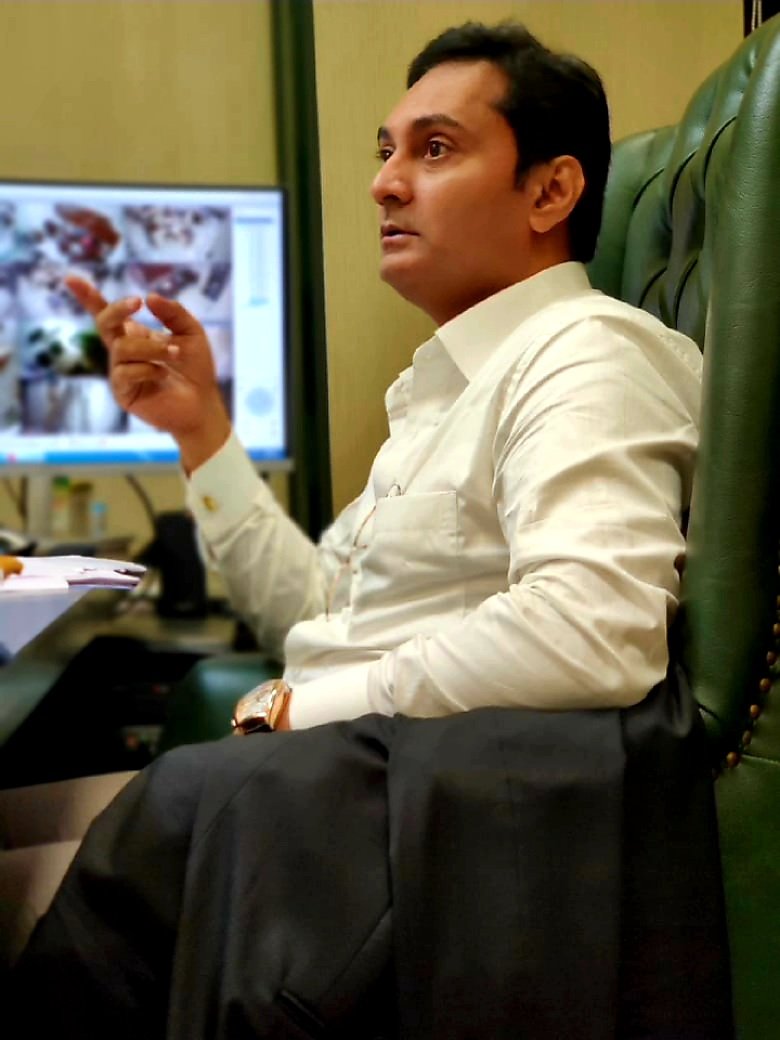 The four tweets by Kunal Kamra are as follows:
2 .The pace at which the Supreme Court operates in matters of "National Interests" it's time we replace Mahatma Gandhi's photo with Harish Salve's photo…
3. DY Chandrachud is a flight attendant serving champagne to first-class passengers after they're fast-tracked through, while commoners don't know if they'll ever be boarded or seated, let alone served.
4. All lawyers with a spine must stop the use of the prefix "Hon'ble" while referring to the Supreme Court or its judges. Honour has left the building long back…
1. The Supreme Court of this country is the most Supreme joke of this country…
According to sources Siddiquee's letter read that: "during the course of the proceedings and also subsequent to the verdict, Kamra's "unruly and salacious" tweets if allowed to go unchecked, would allow influencers having millions of social media followers to start making "reckless allegations and diabolical statements against the judges and the courts who do not decide cases in their favour or in accordance to their liking". This trend would soon "spell the death knell of an independent judiciary"
Siddiquee is not the only person to have written to Venugopal in this regard. Skand Bajpai a law student had also written to the Attorney General against Kamra. A Pune-based lawyer had also sought contempt of court proceedings against him.
Attorney General KK Venugopal on Thursday gave consent to initiate contempt proceedings against comedian Kunal Kamra for his tweets criticising the Supreme Court of India. Venugopal, in a letter to law student Skand Bajpai, who wrote to him seeking consent for contempt proceedings, has written: "I believe it is time people understand that attacking the Supreme Court of India unjustifiedly and brazenly will attract punishment under the Contempt of Courts Act, 1971."
Regarding his two tweets, ("Honour has left the building (Supreme Court) long back and "The Supreme Court of this Country is the most Supreme joke of this country"). The Attorney General said: "they also are highly objectionable, and it would perhaps be for the Court to decide the question as to whether these tweets also would constitute criminal contempt of the Supreme Court of India".
That's not all!
Kamra has now reacted to these letters by posting a tweet, in which he said, "Don't even call it a contempt of court call it a contempt of future Rajya Sabha Seat," which apparently is a mocking reference to former Chief Justice of India Ranjan Gogoi being nominated to the upper house of parliament.
Read Also: Facebook banned US political ads for 1 month