Spain is making all efforts to contain the spread of COVID-19 infections in Europe. In the view of this, people of Madrid are facing new and increased restrictions on their lives as the country battles the second wave of the infection. People were allowed to venture outside their home districts for indispensable work only.
Madrid under strict restrictions
The number of people in a meeting is capped at six, and bar and restaurants are not allowed to remain open after 11 pm. Spain's central government necessitated these actions and deemed them essential. These measures to be followed in nine towns all around the capital.
Madrid's city authorities have been reluctant to follow these guidelines, as they tried to approach the courts to obstruct this imposition. Madrid's justice minister cited that it would cost the capital's economy €8bn (£7bn) and regional president Isabel Díaz Ayuso tweeted: "Thanks for the chaos, [Prime Minister] Pedro Sánchez."
Hospitals in Madrid
The Emergency admission unit of the 12 de Octubre hospital, one of the biggest in Madrid, is indicative of severity of the second wave of COVID-19 infections now flouting over Spain. New patients are being admitted every hour.
Those who need oxygen are being stretchered in by the medical staff in protective gear. And some of the sick are being taken into wheelchairs.
Existing intensive care units (ICU) are on the verge of overflowing with Covid-19 patients and this is denoting the gravity of Spain's quandary because this is the situation at many hospitals across Madrid.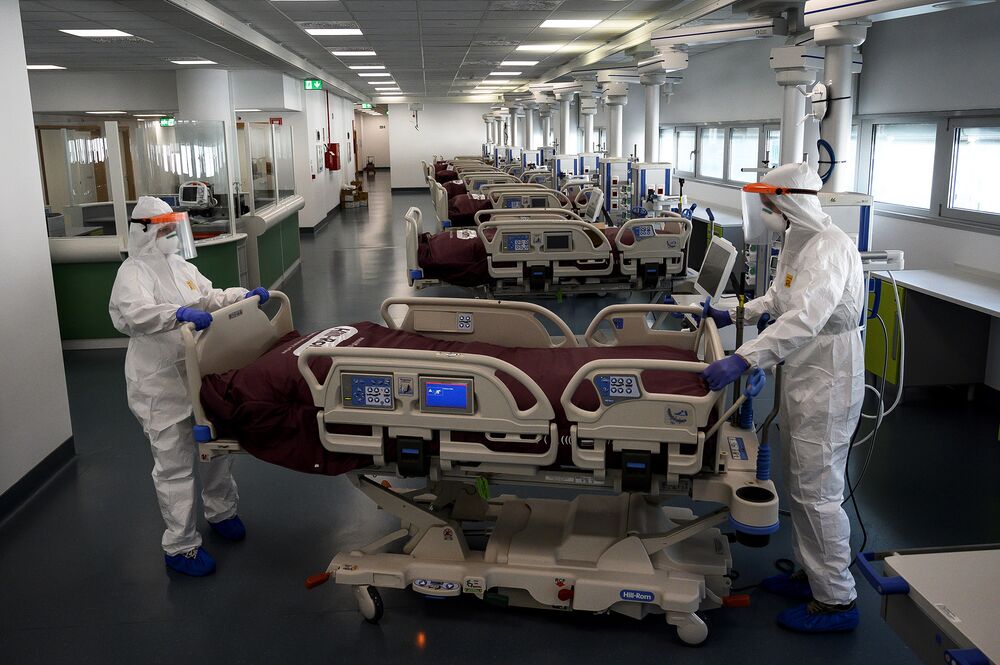 Hospitals are taking all necessary actions at this moment which poses such magnitude of the pandemic. Beds, which are generally reserved for burns patients and for post-operative recovery, are being offered to COVID-19 patients.
At La Paz Hospital, another one of Madrid's largest hospitals, all 30 ICU critical care beds have been given to the new patients.
Overflowing ICUs in hospitals of Madrid
"There are more patients than we can attend in critical care units," says Juan José Río, Medical Director at La Paz. "Psychologically it's the worst thing because all the staff here are afraid that the tsunami will come again."
For the past two weeks, 200,000 people in the district of Fuenlabrada in the south of Madrid have been under the grunt of restrictions. Now, those actions are being spread across the capital and to the remaining parts of Spain.
"We all went back to work, crammed into trains, metro, buses," a citizen says as he blames the politicians of the country. "The infections are back, because they didn't control it."