The Mumbai Indians are a franchise cricket team based in Mumbai, Maharashtra, that competes in the Indian Premier League. Founded in 2008, Mumbai Indians are currently captained by Rohit Sharma. Mumbai Indians is the most successful team in the IPL.
They won the 2011 Champions League Twenty20 after beating Royal Challengers Bangalore by 31 runs in the final. The team won the double by winning its first IPL title, in 2013, by defeating Chennai Super Kings by 23 runs in the final, and then defeated the Rajasthan Royals by 33 runs to win its second Champions League Twenty20 title later that year.
They won their second IPL title on 24 May 2015 by defeating the Chennai Super Kings by 41 runs in the final and became the third team to win more than one IPL title. On 21 May 2017, they won their third IPL title by defeating the Rising Pune Supergiant by 1 run in a thrilling final, thus becoming the first team to win three IPL titles.
While playing the tournament, they won their 100th T20, becoming the first team to do so. In 2019, they repeated the same feat as they won a record-breaking fourth IPL title, by beating CSK by just 1 run on 12 May 2019 in the IPL Final.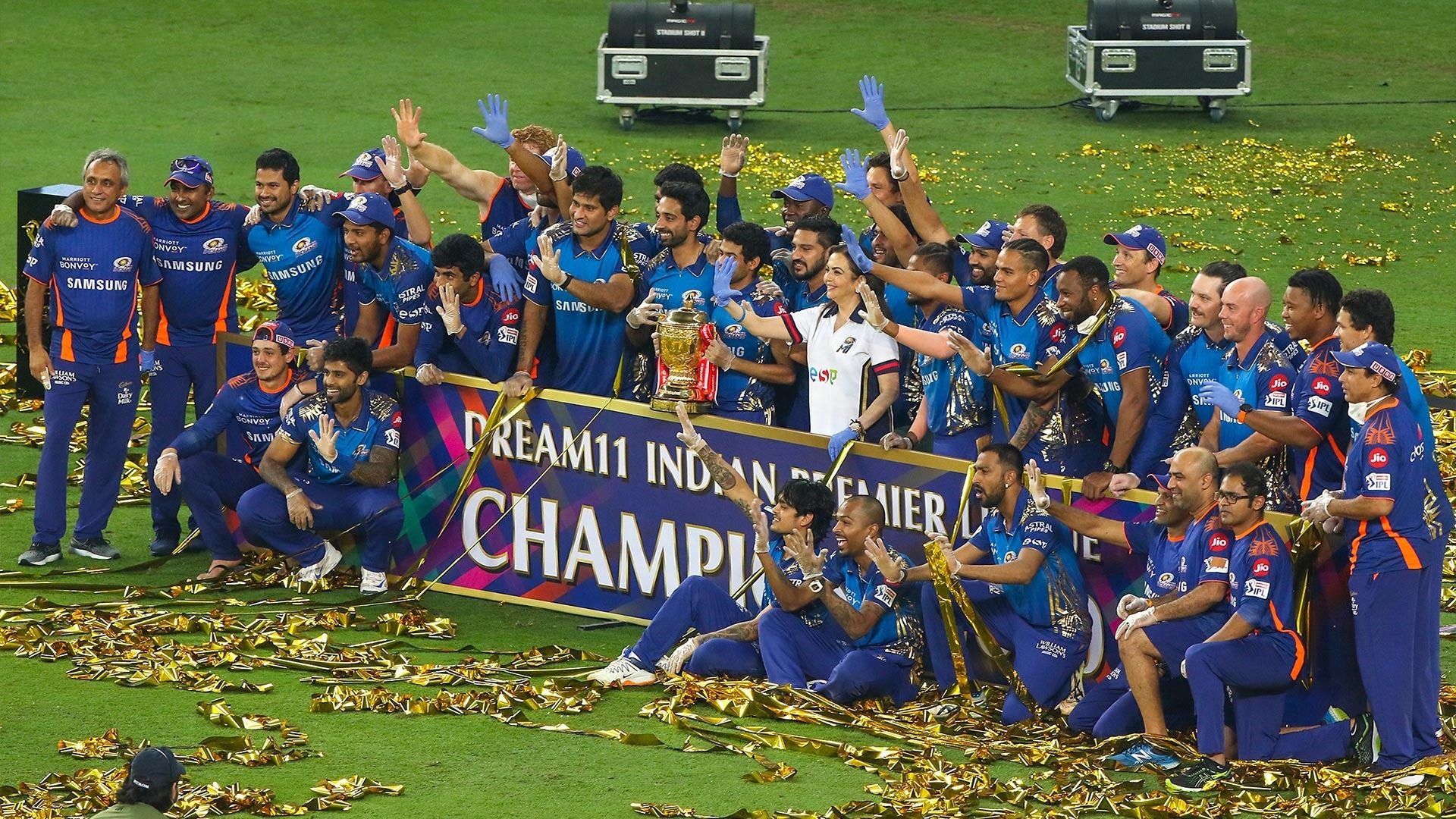 They became the first team to win the IPL title for the fifth time, by beating Delhi Capitals by 5 wickets on 10 November 2020 in the IPL Final. Mumbai's all-round performance is borne out by their overall batting and bowling numbers: their scoring rate in the season was 9.08 runs an over – half a run more than the next best team – but they conceded runs at the rate of 7.94 runs an over only.
The difference of 1.14 runs per over between their scoring rate and the rate at which they conceded runs is the highest for any team from any season in the IPL's 13-year long history. No other team has scored over a run per over more than what they have conceded in any season. The closest anyone came was back in the inaugural season in 2008, when Rajasthan Royals won the title and the T20 format was very much in its infancy. The Royals scored at 8.74 runs per over that year and conceded at 7.90 for a difference of 0.85.
Important moments in the Final Match between Mumbai Indians and Delhi Capitals
Delhi Capitals innings
Powerplay 1: Overs 0.1 – 6.0 (Mandatory – 46 runs, 2 wickets)
Delhi Capitals: 50 runs in 6.4 overs (40 balls), Extras 2
Strategic Timeout: Delhi Capitals – 61/2 in 8.0 overs (S Dhawan 24, SS Iyer 16)
3rd Wicket: 50 runs in 32 balls (S Dhawan 26, SS Iyer 23, Ex 1)
Delhi Capitals: 100 runs in 13.2 overs (80 balls), Extras 3
Strategic Timeout: Delhi Capitals – 109/3 in 14.4 overs (S Dhawan 45)
S Dhawan: 50 off 39 balls (4 x 4, 1 x 6)
Delhi Capitals: 150 runs in 18.5 overs (113 balls), Extras 5
Innings Break: Delhi Capitals – 162/4 in 20.0 overs (S Dhawan 69, AT Carey 14)
Mumbai Indians innings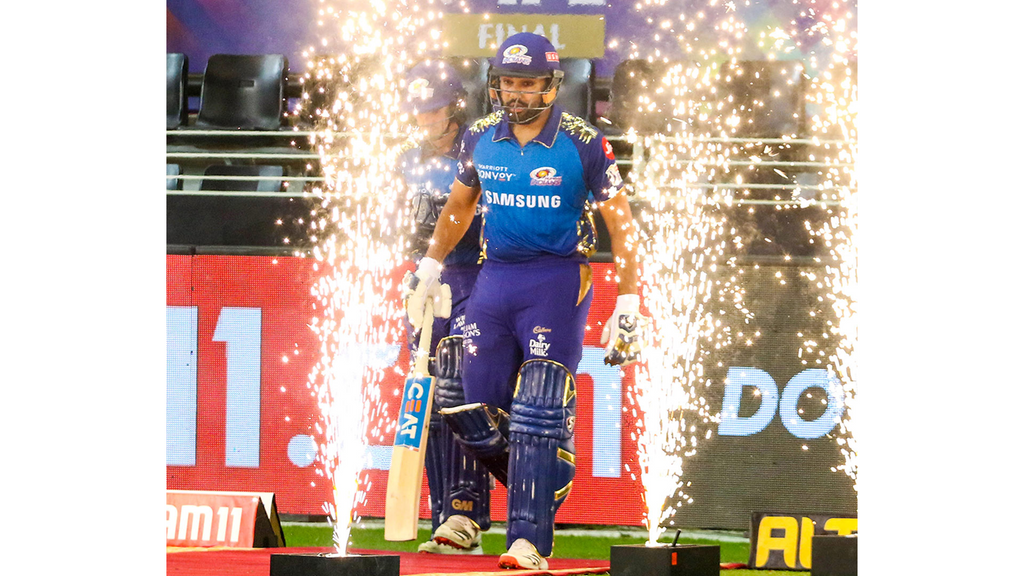 Powerplay 1: Overs 0.1 – 6.0 (Mandatory – 44 runs, 1 wicket)
Mumbai Indians: 50 runs in 6.4 overs (40 balls), Extras 1
Q de Kock: 50 off 33 balls (4 x 4, 3 x 6)
Strategic Timeout: Mumbai Indians – 72/1 in 9.0 overs (Q de Kock 52, SA Yadav 14)
Mumbai Indians: 100 runs in 12.5 overs (77 balls), Extras 3
SA Yadav: 50 off 30 balls (6 x 4, 1 x 6)
3rd Wicket: 50 runs in 28 balls (SA Yadav 34, Ishan Kishan 15, Ex 2)
Strategic Timeout: Mumbai Indians – 130/4 in 15.2 overs (Ishan Kishan 16)
Mumbai Indians: 150 runs in 17.2 overs (104 balls), Extras 4
Over 18.2: Review by Delhi Capitals (Bowling), Umpire – CB Gaffaney, Batsman – KA Pollard (Struck down)
Mumbai Indians 157/5 (Rohit Sharma 68, Ishan Kishan 33*; Anrich Nortje 2/25) beat Delhi Capitals 156/7 (Shreyas Iyer 65*, Rishabh Pant 56; Trent Boult 3/30) by five wickets
This might interest you:Tiktok raises 1,100 employment in Ireland