This piece of news comes from Indianapolis, where the President of the University of Notre Dame, Rev.John Jenkins has finally ended his quarantine. This comes after he attended a White House event without wearing a face mask despite being suggested otherwise.
Notre Dame President Ends Quarantine In Less Than 10 Days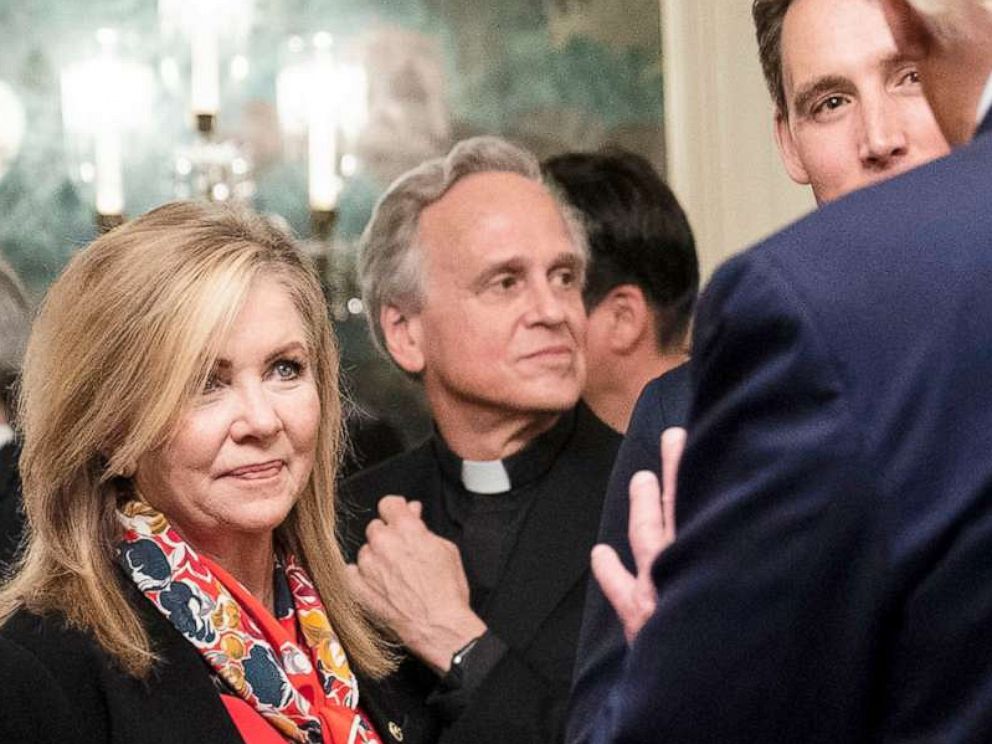 Notre Dame President, Jenkins started his quarantine on September 28, when he was tested positive for the coronavirus. The University released the information on their website on October 2, 2020. However, the spokesperson from the University, Paul J. Brownie, in a statement said that Jenkins had ended his quarantine period and self-isolation. He added that Jenkins is entirely free from the symptoms of the coronavirus and is enthusiastically looking forward to resuming his day-to-day activities.
Father Jenkins also released a statement to thank everyone for their well-wishes and support throughout the quarantine period. He further said that while he was sick, he experienced mild symptoms but continued to work from home. Father Jenkins got himself tested after a colleague was tested positive. Deputy Health Officer Dr Mark Fox said that Jenkins had "effectively quarantined himself" before he resumed his everyday life.
Initially, they were unaware of the fact that Jenkins had attended a White House event without a mask and no social distancing. In the pictures that surfaced over the internet, showed Jenkins was shaking hands with his peers. However, Dr Fox revealed that after the event, he didn't return to the campus and chose to quarantine himself at home. After a week, he got himself tested and the reports came positive.
Also read: How Amy Coney is picked by Donald Trump for the Supreme Court Seat
Notre Dame President Received Public Backlash For Violating COVID-19 Safety Norms At White House
Donald Trump recently conducted an event for the nominee of the US Supreme Court Justice, Amy Coney Barrett. She is a judge and a professor at Notre Dame. Since she was Jenkin's colleague, he decided to attend the event at the White House. However, he violated the safety measures of the Coronavirus pandemic, along with many others at the event, including President Donald Trump himself.
In the pictures released, Jenkins was not only seen not wearing a mask but was also seen shaking hands with people. The people who attended the event at the White House sat shoulder-to-shoulder and didn't practice social distancing throughout. After receiving a lot of backlash from pubic, Jenkins apologized for his violations.
Jenkins said in a letter to the University that he regrets his decision to not wear a face mask at a public event and shake hands with people in the Rose Garden. He continued by saying that he had failed to be an example. Especially when he has asked and made it mandatory for everyone to wear a mask. Soon after, he began to quarantine himself on September 28. But Jenkins was not alone at the White House event. Their many other professors and colleagues from the University of Notre Dame. As per the University protocol, they all underwent the Coronavirus test.
US Infection Disease Expert, Dr Anthony Fauci said in a press conference that the event for the nominee of Amy Coney Barrett was a "super spreader" event. He said that he has reasons to believe that people who attended the event should go through a test.