Imran Khan, Pakistan Prime Minister, recently made headlines with his statement regarding Nawaz Sharif. The Pakistan government has been asking the government of the United Kingdom to deport Sharif who is currently seeking medical treatment for his deteriorating health. In the latest updates, Pakistan Prime Minister Imran Khan is willing to talk to the British counterpart Boris Johnson to deport Nawaz Sharif from London.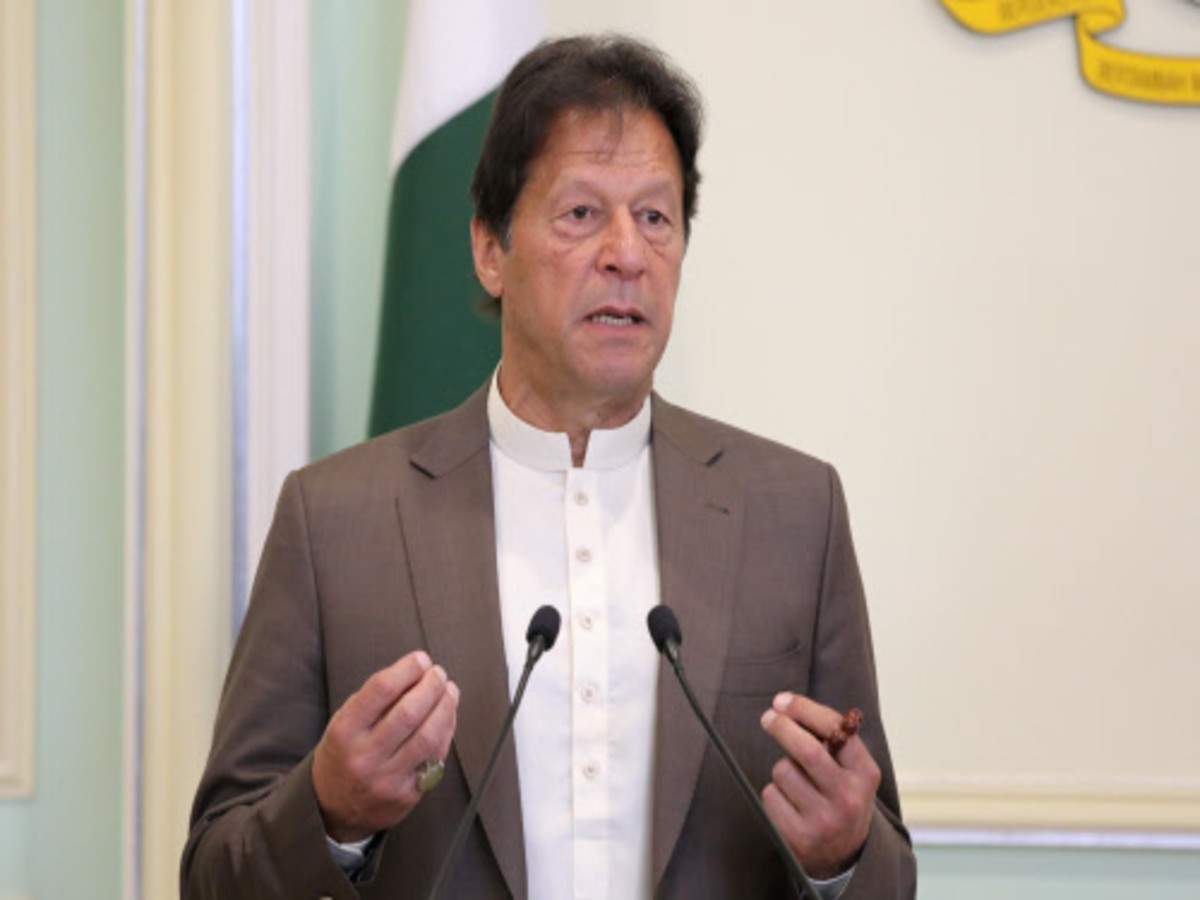 Pakistan PM Imran Khan Demands Immediate Deportation For Nawaz Sharif 
As per the latest reports, Pakistan so far has already sent three letters to the British government to deport Nawaz Sharif. Dawn reported that Pakistan PM Imran Khan is willing to talk to Johnson to deport Nawaz Sharif. He said that getting Nawaz being extradited from Pakistan will be a lengthy procedure and will take a long time. However, deportation will be easy and quick.
He said that they are in contact with the British officials regularly and doing everything in their power to bring Nawaz Sharif to Pakistan, said Imran Khan. This comes after the British government replied to Pakistan that they don't wish to get involved in their "internal politics". Since the last month, the Pakistan government has made several attempts to get the arrest warrant signed for Nawaz Sharif. Even his bail plea was rejected as he was supposed to be present in the court for the hearing.
The Pakistan diplomats stationed in London have asked on behalf of Imran Khan to help execute the arrest warrants against Nawaz Sharif. But UK officials have bluntly refused to do so. Last month, the Islamabad High Court criticized the Imran Khan government for letting Nawaz Sharif leave the country in the first place. They had reportedly not informed the court, and now it was their responsibility to bring Sharif back to Pakistan. 
Also read: Pakistan Requests UK Government To Deport Nawaz Sharif For Corruption Charges
Nawaz Sharif Is Booked To Serve 10 Years In Pakistan Prison 
The former Prime Minister of Pakistan had heavily criticized the Military regime and their alleged abuse of power. Following which, he was found guilty in the Avenfield properties case, just a few days before the Pakistan General Elections 2018. Sharif was then sentenced to 10 years of jail time. Along with his daughter Maryam who was sentenced to seven years for abetment of the crime. Sharif's son in law retired Captain Mohammad Safdar was also sentenced to one year in prison.
Later that year (2018), Judge Arshad Malik was removed from his position because of misconduct charges against him. IHC granted bail to Sharif, Maryam and Safdar. But Sharif was again sent to jail where he spent eight weeks until his health started to collapse. Soon after, he left for London to seek medical treatment.