Nawaz Sharif, Former Prime Minister of Pakistan recently made headlines. The Pakistani Government is reportedly asking the British Government to deport Nawaz Sharif who is facing corruption charges in Pakistan. Sharif has been staying in London for his medical treatment since 2017. 
Pakistan Requests British Court To Deport Nawaz Sharif For The Third Time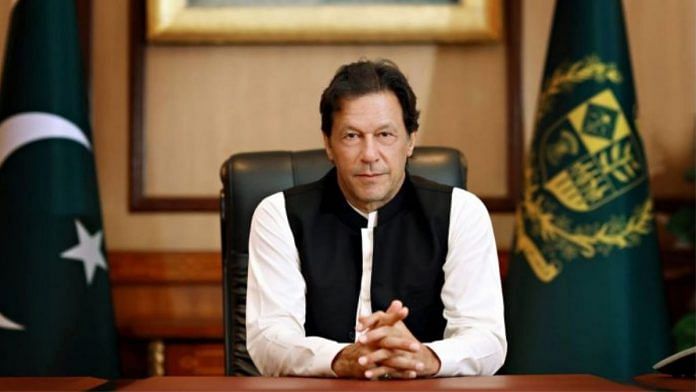 As per the latest reports, Pakistan government has requested the United Kingdom authority to deport the Former Prime Minister of Pakistan Nawaz Sharif from London. He has been receiving medical treatment in London and is facing corruption charges in Pakistan. Sharif was ousted from his party, Pakistan Muslim League (PML) in the year 2017 by the Supreme Court. The letter asked the British Government to cancel Sharif's visit visa. However, they allowed him to stay in London and complete his medical treatment since November last year. The letter sent quoted Britain's immigration laws of 1974 which said that anyone who has been sentenced to more than four years of imprisonment should be deported to their origin country.
Shahzad Akbar, Adviser to current Prime Minister of Pakistan, Imran Khan, said that the Government has already made three requests to the British Authorities to deport Sharif. The previous letter which was sent on October 5 was dispatched after the Islamabad High Court rejected Sharif's bail plea. He said that the "ball is now in the court of British Government". 
Also read: TikTok Restored In Pakistan After 10 Days Ban
Islamabad High Court Rejects Nawaz Sharif's Bail Plea 
On September 15, the Islamabad High Court rejected Nawaz Sharif's bail plea. They said that his charges came under the non-bailable arrest. Sharif, in his bail plea, said that he would return to Pakistan within four weeks or as soon as the doctors declare that he is fit to travel. However, the court rejected his bail plea after he was allowed by the Lahore High Court to leave for London to take medical treatment.
Nawaz Sharif Criticized The Military Establishment In Pakistan
Nawaz Sharif, in his speeches, had criticized the Pakistani regime of giving too much power to the military. Just a few days before the 2018 General Elections in July, Sharif was convicted in the Avenfield properties case. He was then sentenced to ten years in prison. His daughter Maryam was sentenced to serve seven years in prison for abetment of the crime, and his son-in-law retired Captain Mohammad Safdar to one year in prison. 
However, in December 2018, Judge Arshad Malik convicted Sharif in Al-Azizia Steel Mills case for seven years in prison. Later Judge Malik was removed because of misconduct charges against him. Later, IHC granted bail to Sharif, Maryam and Safdar. Sharif was sent to jail but was released within eight weeks because of his deteriorating health. The bail order was later reversed when he was in London.