"Some people may wonder why Modi-Ji goes to meet soldiers year after year on Diwali. But tell me one thing, Diwali is a festival we celebrate with family, and with those, we call our own… so each year, I spend time with you all, because you all are my own, my family," PM Modi said, thanking the soldiers on behalf of the rest of the country. "I bring sweets for you all today. But these are not just from me. It is from all 130 crore Indians."Said PM Modi while he addressed our soldiers at Jaisalmer
For Prime Minister Narendra Modi, it has been a tradition to spend his Diwali with our soldiers every year since he came in mower since 2014. Next year will mark fifty since the Battle of Longewala during the 1971 India-Pakistan war. On Saturday he spent Diwali with the soldiers at Jaisalmer he also took a ride on a tank during his visit to Longewala Post in Rajasthan, with PM Modi, Chief of Defense Staff Bipin Rawat, Army Chief Manoj Mukund Narwane and BSF DG Rakesh Asthana was also present. During this, he also distributed sweets to the soldiers.
"Whether you live on the snowy hills or in the desert, my Diwali is completed by coming between you. I see the beauty of your faces, see the happiness on your face, then I am doubly happy," PM Modi said "No power in the world can stop our brave soldiers from protecting the border of the country." he added, PM Modi's message to Pakistan and China come at a significant time when Indian army is engaged in a faceoff with the PLA on the Line of Actual Control. On Friday, five jawans were killed in Pakistani aggression along the Line of Control
His to Jaisalmer is the second time this year that PM Modi interacted with soldiers. In July, he made a surprise visit to a forward post in Ladakh at the height of a border confrontation with China following a clash on June 14 when 20 soldiers died for the country at Galwan Valley.
He also spoke about the Pakistan and China situations, he aimed Pakistan, adding that Indian soldiers have hit "sponsors of terrorism" in their home, a reference to air and surgical strikes against terror camps in the neighbouring country. Also, he said that India believes in the policy of understanding and making others understand "but if attempts are made to test us, the reply they receive is intense".
PM Modi also spoke about Atmanirbhar Bharat and said that the country is working rapidly to increase its defence capability and make its defence sector self-reliant, noting that his government has decided to focus on the indigenous arms factory.
"I'd like to implore 3 points to the armed forces.
First is to continue ingenuity by innovating;
second is to practice yoga
third is to learn another language other than their mother tongue and English.
This will help ingrain new perspectives and enthusiasm in them," he added.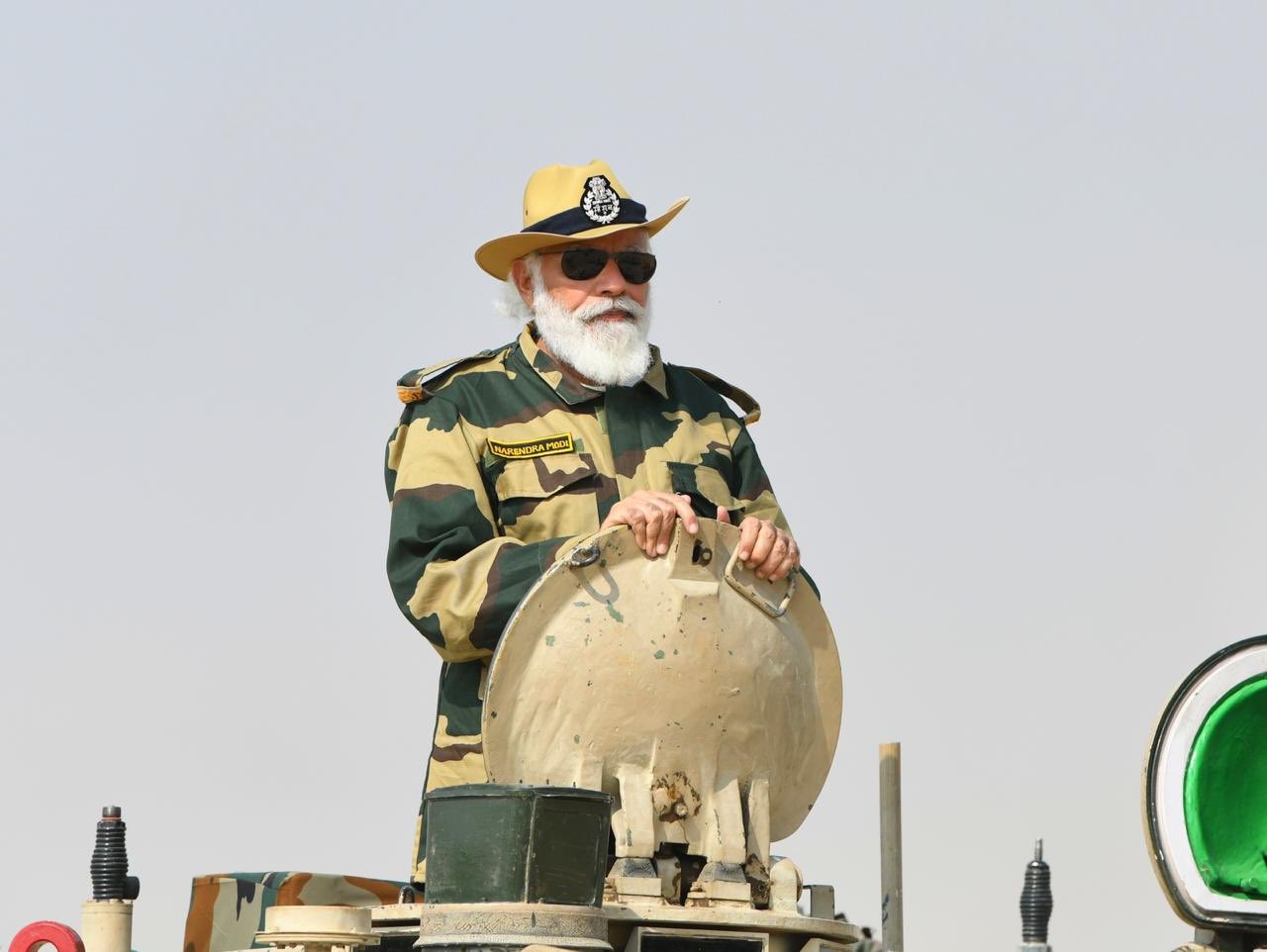 So far , PM Modi has visited the border outposts Uttarakhand, Himachal Pradesh, Punjab. Siachen and Jammu and Kashmir to celebrate Diwali.
This might interest you: Ceasefire Violations by Pakistan Kill 5 Indian Security Personnel and 6 civilians