U.S President Donald Trump cleared the air against his taxes. After certain news organizations reported that he owes the state more than $400 million. President Trump in a series of Tweets revealed that he has spent millions of dollars on taxes. He claimed that the amount he is in debt for is very little as compared to the assets he owns. He further said that he may release his financial statements to the public in the future.
President Donald Trump Under Scrutiny For Missing Taxes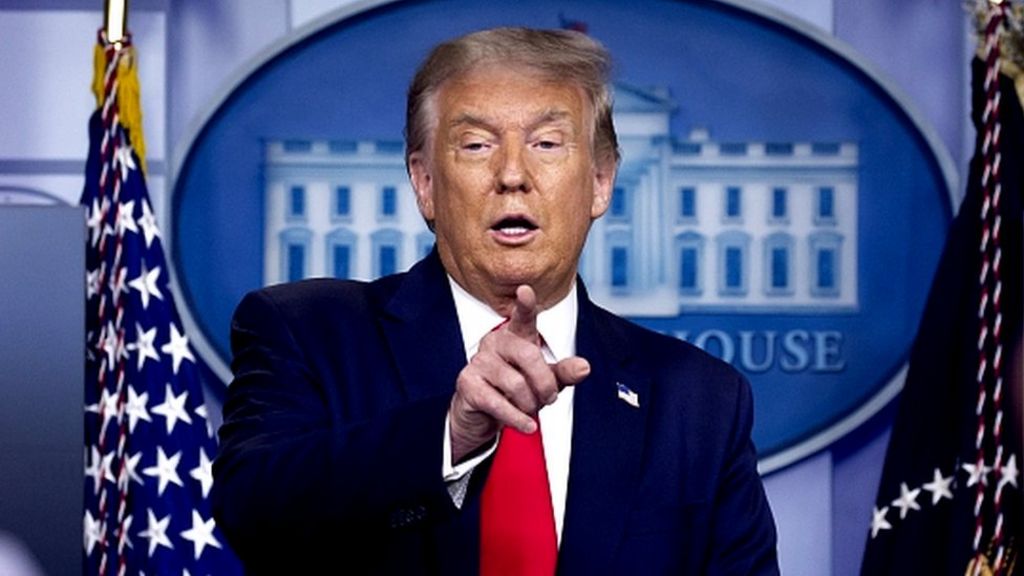 The New York Times recently reported that President Trump who has been in the white house for four years now hasn't paid his taxes. The report claimed that he is in $400 million in debt to the state.
Another news agency The Times added to the allegations claiming that in the years 2016 and 2017, Trump had only paid $750 each year as taxes. The report further claimed that he paid no income tax for a decade as he claimed to have lost more money than he made. They added that Trump is also stuck in an audit battle with the Internet Revenue Service. He had claimed a tax refund of $72.9 million. If the judgment goes against Trump's favor, it could cost him over $100 million.
President Donald Trump Refuses Allegations On Twitter
On Monday, Trump took to Twitter to refute the allegations against him. He released a series of tweets on his official Twitter account. He claimed that he is being targeted by the "Fake News Media". The same had happened to him back in 2016 as well. He said that they are bringing up his tax information that was allegedly obtained "illegally" and only for "bad intent".
Trump tweeted in the same thread that he has spent millions of dollars in Taxes and has very little debt left. He said that he may release his financial statements to the public. However, over the past few years, he has always refused to do so as he was reportedly being audited.
In the same series of Tweets, Trump claimed that that he has is the only President in the history who gave his $400,000 salary along wit the Presidential Salary.
Timothy O'Brien Calls Out President Donald For Being Unreliable
O'Brien, an ardent Trump critic wrote on Twitter that Trump's overseas accounts and the constant refusal to show his financial statements, pose him as a Nation Security threat. He said that this threat will only get worse if he gets elected again in the 2020 elections.
Taking in the opportunity of Trump being heavily scrutinized, the Biden campaign tried to turn it in their favor. They compared the amount Trump allegedly paid to the working-class of Americans. The tweet read as "Teachers paid $7,239. Firefighters paid $5,283. Nurses paid $10,216. Donald Trump paid $750." However, no further action by any legal authorities has been taken so far.