President of the United States of America, Donald Trump had tested positive for Corona Virus along with the First Lady, Melania Trump. He is currently admitted in the hospital under the care of the Dr Sean Conley and his team. He recently revealed that Trump is making progress in his condition. And they are optimistic that he will be fine to go home soon. However, a few mintues later another report came in. It claimed that he was in critical condition and the next 48 hours were crucial.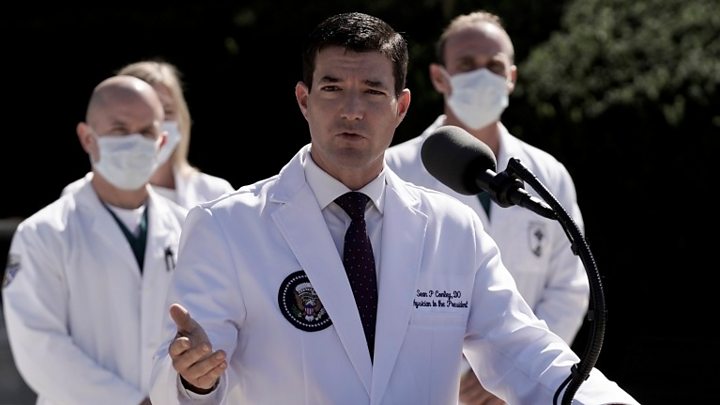 President Donald Trump Is On Oxygen Supplement
When Trump was admitted to the hospital, there were rumors that he was put on supplementary oxygen for his treatment. But the reports were denied. However, in the latest development, Trump is being supplied with Oxygen given his critical condition. This has increased a series of concerns amongst Trump supporters regarding the transparency from the White House about President's health care. Especially when the elections are just round the corner.
Also Read: President Trump and His Wife Melania Trump found COVID-19 positive
Why Was Dr Sean Conley Was Chosen With President Donald Trump Health Care?
Dr Sean Conley is a 40-year-old physicians and has been taking care of President's health from the year 2018. Just like most of the medical staff in the White House, Dr Conley also was a military officer initially. And that makes President his commander-in-chief. Ever since the American Civil War, the doctors have been hired from the military itself. Part of the reason is also because civilian doctor might leave practice for a long time with short notice.
Former Presidential Physician, Dr Connie Mariano revealed that its better for the White House to hire doctors from the military. Because the doctors are the first responders and making medicines for the White House is no less than a battlefield medicine.
Dr Sean Conley Served In War-Torn Situation Before White House
Before getting to the White House Medical Unit, Dr Conley was posted in Afghanistan. After he completed his courses at the Naval Medical Centre in Virginia, he was the Chief of Trauma. He worked with the NATO medical unit in Afghanistan. During his practice, he received a Romanian Emblem of Honour. He saved the life of a Romanian soldier from injuries caused by an explosive device.
After Afghanistan, he came back to the US and Trump appointed him as his personal doctor in the year 2018. His previous physician Dr Ronny Jackson was promoted to the head of the US Department of Veteran Affairs. However, Dr Jackson withdrew from his position as he was called out as unethical in a series of documents released by the opposition parties.
Also Read: Donald Trump may recover soon
President Donald Trump's Health History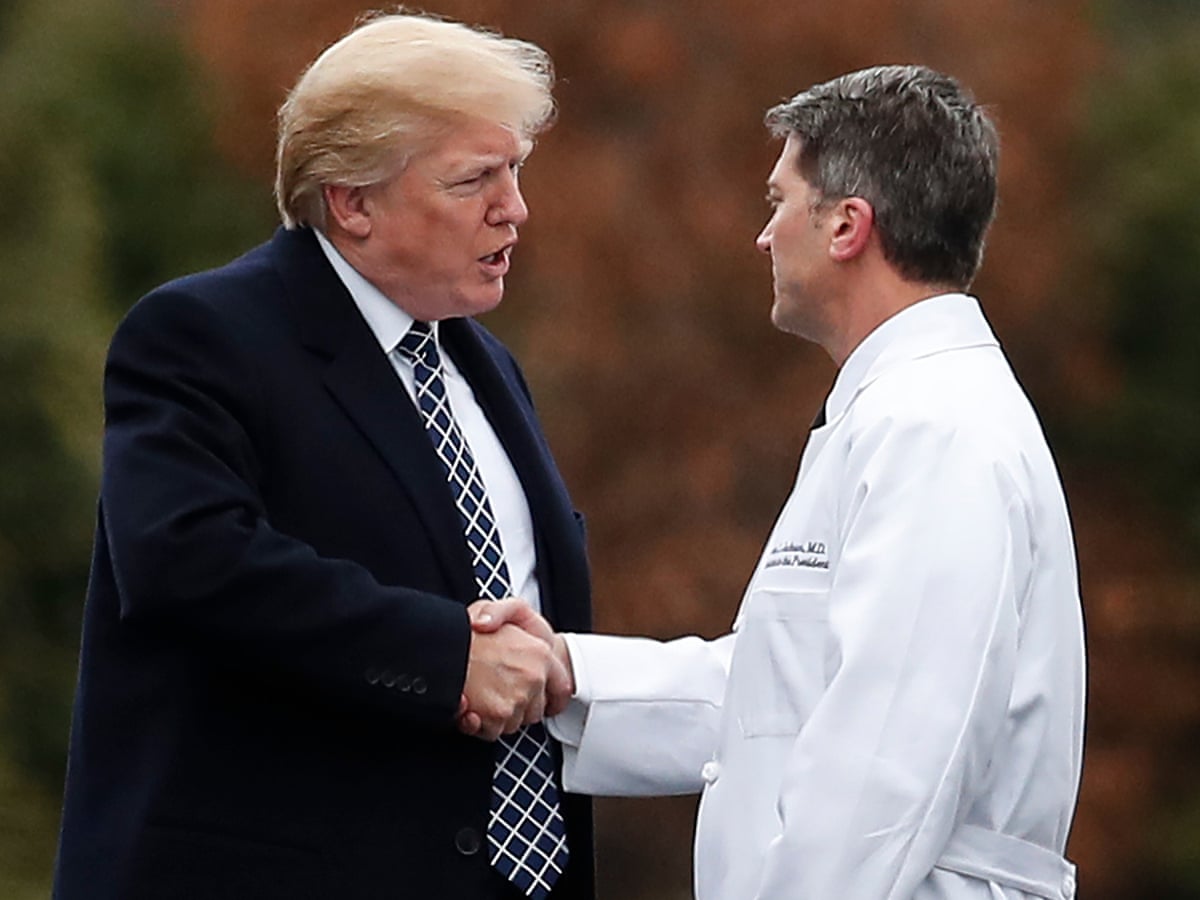 In February last year, a team of 11 doctors examined President Donald Trump's health. In their report, they said that he was in a good health and was likely to remain so for a long time. No further information was released beyond that after a 4-hour-long examination. However, in November last year, he went to the hospital, and the doctors said that it was only a routine check-up. But there were rumours that President Trump had complained for chest pain. These rumours never got any confirmation.