5G India still seems like a distant dream, and we don't know when will it be available to the Indians. But Reliance Chairman Mukesh Ambani isn't too worried about the uncertainty. In July this year at the Reliance's 43rd Annual General Meeting, he announced that Reliance would be working towards making a 'Made in India' 5G Network. And after the trial is successful, they would be ready to distribute it in India. 
Reliance Is All Set To Introduce 5G India Smartphones
As per the latest reports, Reliance from their Jio venture is planning to make 5G India reality. He said that Reliance would be coming forward with 5G smartphones. The initial plans for 5G smartphone were Rs 5000, which will eventually come down to Rs 2500 as the sales go up. As of now, the cheapest smartphone with 5G India feature is priced at Rs 27,000. Last week, Reliance started its trials for 5G India technology. The project is in collaboration with the US-based Qualcomm and claimed to have increased the speed of one gigabyte (GB) per second.
5G refers to the 5th generation of mobile networking which is aimed at delivering higher data speeds, massive network capacity and a much more consistent user experience. 
Also read: Nokia 5G equipment deal signed with BT group After Huawei banned in UK
Reliance Will Continue To Promote 4G Networks
As per the reports released last month, Google which owns a 7.7% of stake in the Jio platforms is planning to release a 100 million low-cost 4G smartphones which will be in collaboration with Jio data packs. The smartphones are expected to be released either in December this year or early next year. Even during the annual meet, Reliance confirmed the news of more 4G smartphones to be released in the market.
The production of these phones will be given to the Indian manufacturers, and the phones are most likely to be compatible with the 5G India networks as well. This will ensure a smooth transition from 4G to 5G as and when the technology arrives in India. The transition towards newer technology has always been Reliance's goals. When Jio was launched with the aim to provide free Internet to everyone, the idea was to encourage everyone (most impoverished of the poorest) to move forward to 4G networks. Since Jio doesn't support 2G and 3G networks, even with their feature phones, the transition to 4G has been challenging for them.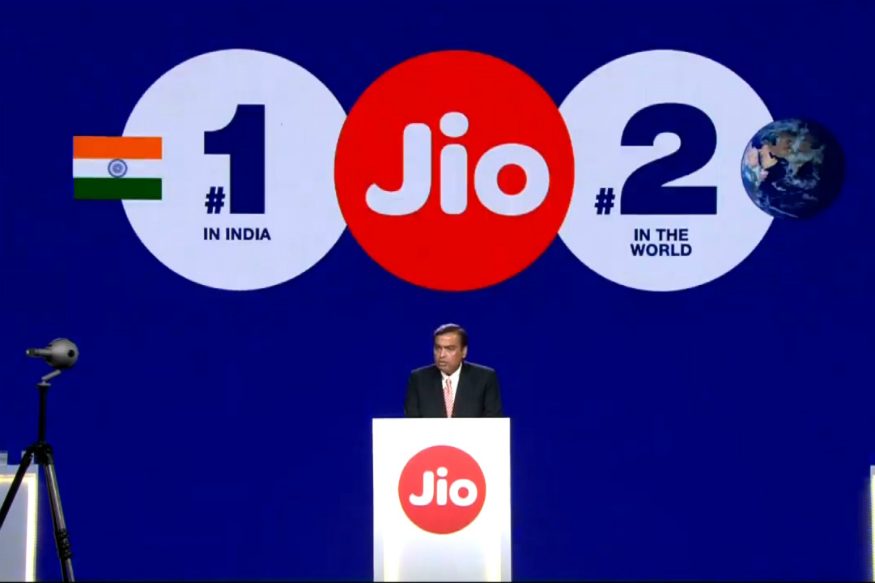 Just a few days after the Annual meeting, Reliance reached out to the Department of Telecommunication to further talk about 5G India. If the trials about 5G are successful, India would be one of the few countries who will be in a position to sell the 5G networks to other nations across the world.