President elect Joe Biden has picked Ron Klain as White House chief of staff. Klain has served as a top aide to President-elect Biden since the 1980s in the Senate and later when he was vice-president
Biden in his statement issued by his transition team on Wednesday said. "His deep, varied experience and capacity to work with people all across the political spectrum," "is precisely what I need in a White House chief of staff as we confront this moment of crisis and bring our country together again." Klain has been a senior adviser to Democratic presidents, vice presidents, candidates and senators. Ron Klain served in the late 1980s as a top aide to Biden when he was chairman of the Senate Judiciary Committee and ran Biden's office when he first became vice president.
Klain said it was "the honour of a lifetime" to be named Biden's chief of staff."I look forward to helping him and the vice president-elect assemble a talented and diverse team to work in the White House, as we tackle their ambitious agenda for change, and seek to heal the divides in our country,"
Who is Ron Klain?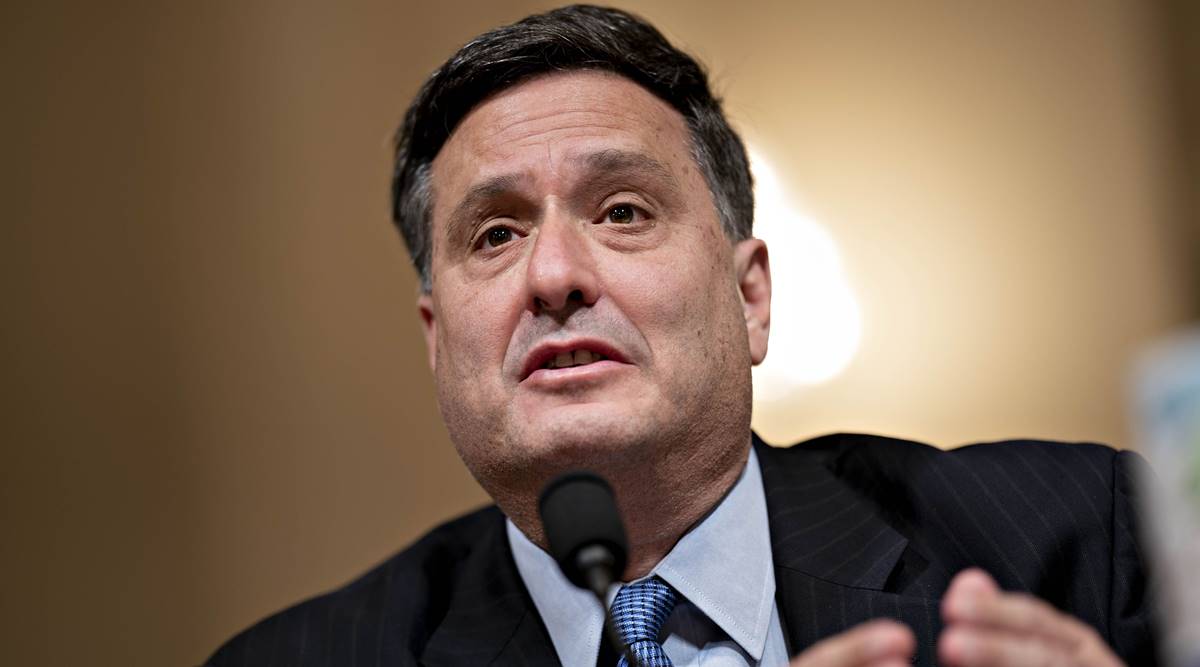 Ronald A. Klain August 8, 1961
He is an American political consultant, civil servant, and attorney. A member of the Democratic Party, he served as chief of staff to two U.S. vice presidents: Al Gore (1995–1999) and Joe Biden (2009–2011). After there were reported Ebola virus cases in the United States, he was appointed by Barack Obama to serve as the White House Ebola Response Coordinator in late 2014, serving into early 2015.
Ron Klain was born in 1961 in Indianapolis, Indiana to a Jewish family. He received his Bachelor of Arts degree from Georgetown University and his Juris Doctor degree from Harvard Law School. He started his career as a law clerk for Supreme Court Justice Byron White during 1987-1988. Later he served as chief counsel to the US Senate Committee on the Judiciary, overseeing the legal staff's work, including Supreme Court nominations. In 1995, Senator Tom Daschle appointed him the staff director of the Senate Democratic Leadership Committee.
In 2008, he was chosen as chief of staff to then-Vice President Biden. He served as counsel to the US Senate Committee on the Judiciary and also previously assisted Biden's speechwriting team during the 1988 presidential campaign. After appointed as Ebola response coordinator in 2014, he received criticism for not having expertise in Ebola or public health area. His term concluded in 2015. Klain is executive vice president and general counsel at the investment firm Revolution LLC since leaving the Obama administration.
On November 11, 2020, it was announced in the New York Times and Washington Post that President-elect Joe Biden had selected Klain to be chief of staff of The White House
Who is the White House Chief of the Staff
The chief of staff is a political appointee of the president of the United States who does not require Senate confirmation, and who serves at the pleasure of the president. While not a legally required role, all presidents since Harry S. Truman have appointed chief of staff; with the exception of John Kennedy and Lyndon Johnson, whose equivalent appointments were to the office of White House Appointments Secretary, a role that would later be subsumed into that of Chief of Staff.
The responsibilities of the chief of staff are both managerial and advisory and may include the following:
Selecting senior White House staffers and supervising their offices' activities;
Managing and designing the overall structure of the White House staff system;
Control the flow of people into the Oval Office;
Manage the flow of information to and decisions from the Resolute Desk (with the White House staff secretary);
Directing, managing and overseeing all policy development
Protecting the political interests of the president;
Negotiating legislation and appropriating funds with United States Congress leaders, Cabinet secretaries, and extra-governmental political groups to implement the president's agenda; and
Advise on any and usually various issues set by the president.
Also Read: White House All Set To Welcome Joe Biden's Pet Dogs