President Donald Trump recently recovered from the COVID-19 after being hospitalized for a few days. Soon after he was discharged, everyone was waiting for the second Presidential Debate which was scheduled to be on October 15, 2020. However, as per the latest reports, it stands cancelled.
Also read: Donald Trump discharged from hospital, plans to participate in the upcoming Presidential Debate
Donald Trump Called Virtual Presidential Debate "Waste Of Time"
The Commission on Presidential Debates (CPD) announced that the second Presidential Debate would be conducted online, keeping in mind everyone's safety. This announcement was made after President Donald Trump tested positive coronavirus, and many of the viewers on sets came without a mask.
In an interview, Donald Trump said that the virtual debate is a "waste of time" and he would not participate. However, Joe Biden had agreed to do so. However, a spokesperson from Trump's campaign said that he is willing to participate for the Third Presidential Debate if it can be delayed for a week. The original date scheduled for Third Presidential Debate was October 22, 2020. At the same time, Biden has refused to shift the date. He said that the dates were scheduled back in June itself.
As per the source, Joe Biden has agreed to go on air with the ABC News on October 15 with Chief Anchor George Stephanopoulos. In the session, he would be answering questions from the potential voters, live. On the same day, Trump has also scheduled an event which will be aired on NBC.
Joe Biden's Spokesperson Called Donald Trump A "Bully For Media"
Biden's spokesperson revealed that it was "shameful" from Trump's part for cancelling the only debate where the potential voters could ask questions from the candidates directly. He further revealed that Biden is looking forward to presenting his stand and strategies on dealing with the pandemic, foreign relationships, American leadership and unity. The spokesperson further claimed that Trump's refusal for the virtual debate was no surprise as he reportedly likes to "bully reporters".
"He doesn't have the guts to answer for his record to voters at the same time as Vice President Biden," said Biden's spokesperson.
Also read: Donald Trump Vs Joe Biden Debate Gets Intense At The Presidential Debate 2020
Donald Trump's Communications Director Called Commissions Of Presidential Debates "Biased"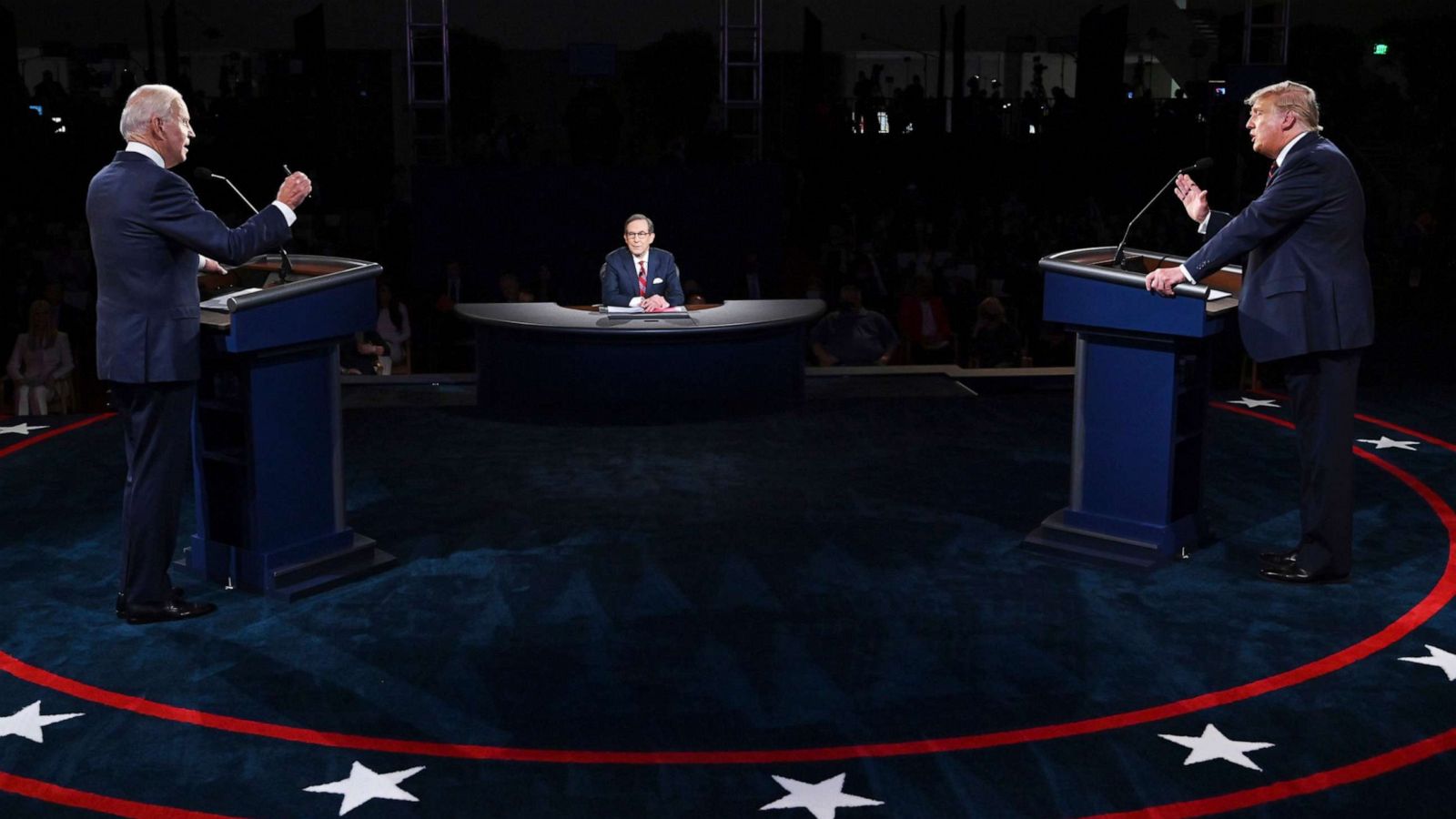 Trump's communications director, Tim Murtaugh, called the CPD a "biased commission". He said that they had no "medical reason" to cancel the debate altogether. He further said that there's nothing Donald Trump and Joe Biden can debate about without CPD looking over them and having their own opinions. Tim said that Trump would like a debate with Joe Biden without CPD's interference.
As of now, Trump is planning to host an event in the White House on Saturday and a rally on Monday in Sanford, Florida. This comes after his doctor had told him that he could participate in public events. For now, both Joe Biden and Donald Trump have agreed to participate in the Third Presidential Debate on October 22, 2020. Kristen Welker will moderate the debate on NBC News.