Sex Education Season 3 has gotten everyone to hold their breaths. The series revolves around the lives of teenagers trying to find their sexualities and what they want from their sexual life amidst the high-school love and teen drama. So far, the series had had two seasons, and both have been in the Top Ten list of 2019 for both the United Kingdom and the United States. 
Sex Education Season 3: Release Date 
Netflix revealed long back that the series had been renewed for season three. In an interview, Asa Butterfield (Otis) said that he already read the first episode of Sex Education Season 3 and is "really happy" with the script so far. He said that the script has changed a bit and isn't exactly going how he expected it too. But he is excited.
Sex Education Season 1 and Season 2 were released in January 2019 and 2020 (respectively). The filming began for the series in September this year. The chances of having season three as per the same slot do look bleak. But we can't blame them. The pandemic and the lockdown delayed the productions. 
Also read: South Park Season 24: What To Expect?
Sex Education Season 3: Cast 
So far what we know is that the familiar faces from the previous seasons are coming back for Sex Education Season 3 as well. This includes Otis, Eric, Maeve, Aimee, Headmaster Groff, Ola and many more. We may also expect Olivia, Ruby and Anwar to be back as well. Meanwhile, the new cast from the second season Rahim, Issac and Super Smart Viv might also be back.
Sex Education Season 3: Plot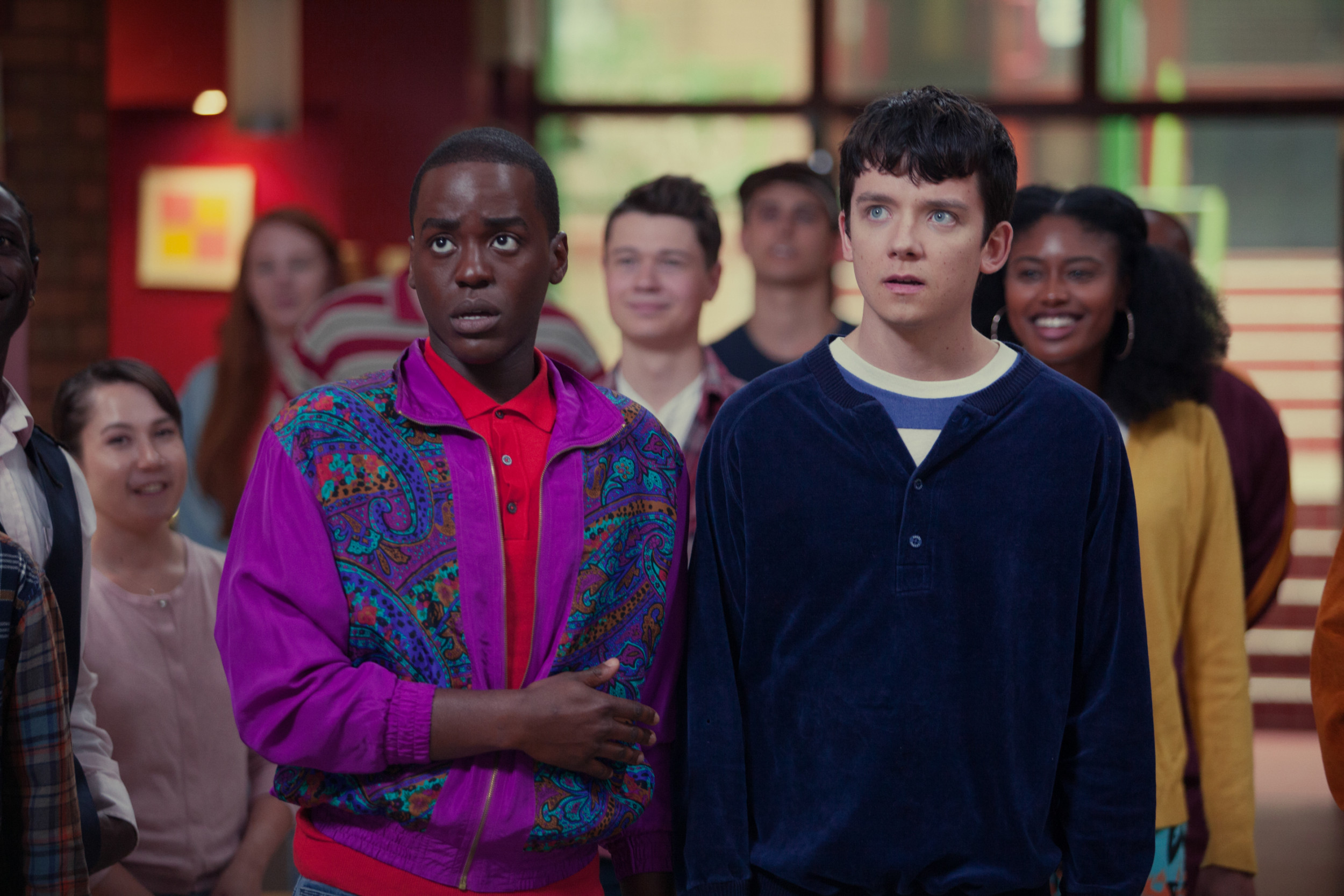 The second season ended on a cliffhanger. We saw that Issac deleted Otis's love confession message from Maeve's phone. And Maeve is heartbroken after Otis's behaviour. Well, that's a love triangle right there. Director Ben Taylor said that he had shot an alternative ending for the series to be "naughty" with the audience. And we are waiting!
Sex Education Season 3 will most likely focus on the love triangle. It might kick off with Maeve being angry with Otis, and given the fact that he does get socially awkward, we are not sure if he'll be able to handle her anger. Not at least for the first few episodes. Besides, Maeve has a lot to deal with in her personal life. She called the social services after she found her mother getting back to drugs which would put her little half-sister in danger.
Then we have Eric. He finally made a choice and chose Adam over Rahim. At the same time, Aimee is traumatized after her the sexual harassment encounter at the bus. Talking about it, she said that she would get over it soon.
Well, we do have a lot to look forward to.