The festive time in India is probably the most profitable time for all business owners. Everyone puts out sales, from local business owners to online shopping websites like Flipkart, Amazon, Myntra and many more. Recently Flipkart started their "The Big Billion Days" sale from October 16, 2020. And some sellers reportedly have earned a lot more than anyone could have expected. 
The Big Billion Days Sale On Flipkart Is Selling Out Soon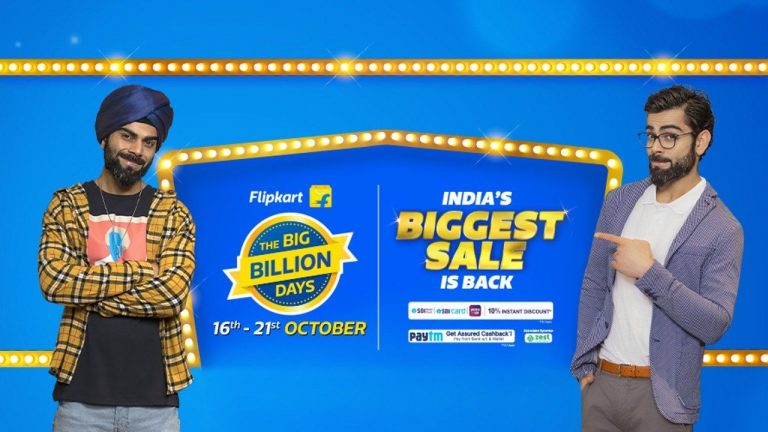 The shopping giant, Flipkart recently revealed that at least 70 of the sellers on their platform had become "crorepatis" and around 10,000 of them have become "lakhpatis". They said that within the first three days of The Big Billion Days Sale itself, around three lakh sellers received the order. And approximately 60 per cent of these sellers are from the tier-2 cities and beyond.
Flipkart further said that the growth sellers and the company have witnessed in the first two days of the Big Billion Days sale is equal to the growth they had seen in six days last year. They added during the first two days, October 16 and October 17, of the Big Billion Days Sale more than 3000 retailers and 18,000 Kirana stores operating across fashion, accessories and grocery categories received orders in bulk. Metropolitan cities like New Delhi, Bangalore, Mumbai, Hyderabad and Kolkata witnessed massive demand from the customers, tier-3 cities and beyond also receive a huge demand this year. 
In fact, Myntra, which is a part of the Flipkart Group revealed that at least 50 per cent of the shoppers on the first day fo the sale was from the tier-2 and tier-3 cities. Myntra's "Our Big Fashion Festival" also received a great response from the customers. They claimed that they had sold over 1.2 million products within 12 hours of the sale starting. They said that they were elated with the "phenomenal opening response". Myntra said that they have so far received over 20 lakh customers who have ordered during the Big Fashion Festival so far. 
Also read: Amazon's Newest Ring device is a flying security camera drone: check all details before buying
Amazon's "Great Indian Festival" Received A Massive Opening
While Flipkart is enjoying its "The Big Billion Days Sale", their rival- Amazon is also enjoying its "Great Indian Festival sale". Amazon said that the first two days of the sale saw the "biggest ever opening for its seller and brand partners". It said that within just 48 hours, their sellers received over 1.1 lakh orders. At the same time, many sellers registered sale over Rs 10 lakhs in the first two days of the sale. 
Amazon has over 6.5 lakh sellers on its platform; they registered the most significant spike in new customers during the sale. Out of them, 91 per cent were from the small towns apart from the ones in metropolitan and top 40 cities. Along with 66 per cent, new customers signed up for Amazon Prime Membership from small towns in states like Andhra Pradesh, Rajasthan, Tamil Nadu and many more.