The Marvelous Mrs Maisel is an American Comedy series starring Rachel Brosnahan as Miriam Maisel the lead in the series,with Alex Borstein,Micheal Zegen,Marin Hinkle,Tony Shalhoub,Kevin Polak,Jane Lynch and Caroline Aaron as the main cast.
The show is set in the late 1950s,where Mrs Maisel is a housewife living in the New York City who discovers she is absolutely outstanding at stand up comedy and starts to pursue stand up comedy as her career.After the first season was a success , Amazon Studios picked this series. The second season came out in 2018 in December and so did the third in 2019.The series was renewed by Amazon studios for fourth season last year in December itself.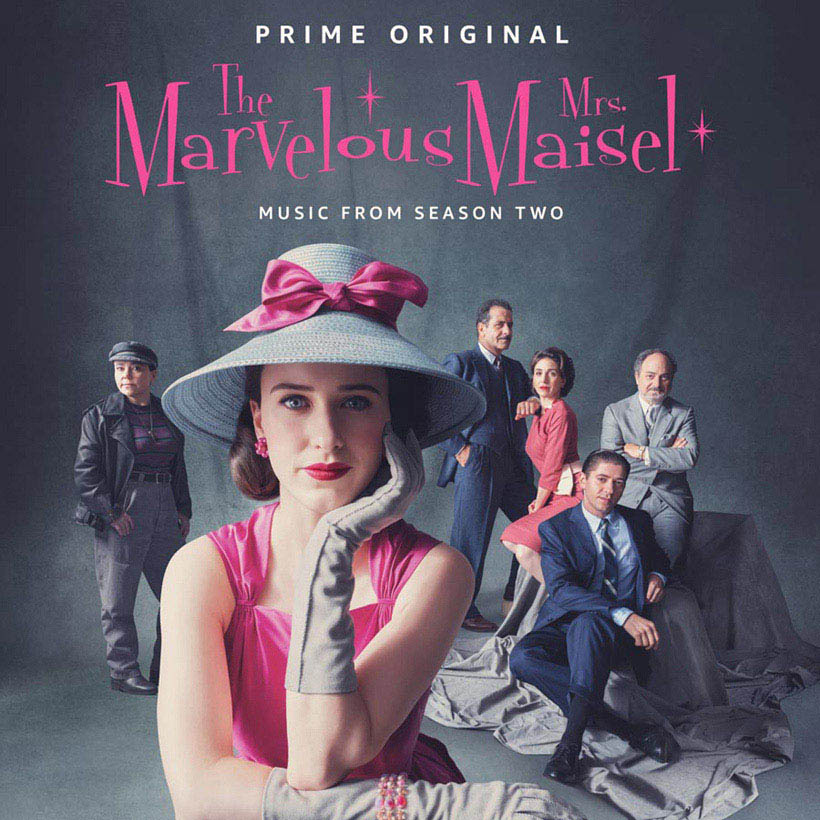 The Marvelous Mrsl Maisel is critically acclaimed series and has won the Golden Globe Award for Best Television Series in the Musical/Comedy category 2017,Primetime Emmy awards for Outstanding Comedy Series and Outstanding Directing and Outstanding writing for director Sherman Palladino and Outstanding Lead actress for Rachel Brosnahan ,Two Consecutive Golden globe awards for lead actress Rachel Brosnahan,to name a few.
Cast
The cast of The Marvelous Mrs Maisel consists a huge award winning cast
Rachel Brosnahan as Miriam "Midge" Maisel who is a Jewish American housewife who has discovered her liking and potential in stand-up comedy. After her husband leaves her, she finds employment as a make-up counter girl at B. Altman and starts doing stand-up comedy in clubs across New York city.
Alex Borstein as Susie Myerson, an employee of The Gaslight Cafe and Midge's manager.
Michael Zegen as Joel Maisel, Midge's ex husband, who leaves Midge for his secretary. He is also an aspiring stand-up comic but only relies on the routines of Bob Newhart. A former employee of Tri-Borough Plastics, he leaves the corporate and finishes up working together with his father.
Lenny Palmieri portrays a thirteen-year-old Joel during a guest appearance within the episode "Put That On Your Plate!".
Marin Hinkle as Rose Weissman , Midge's mother.
Tony Shalhoub as Abraham "Abe" Weissman, Midge's father, a mathematics professor at Columbia University and researcher at Bell Labs.
Kevin Pollak as Moishe Maisel, Joel's father, the owner of Maisel and Roth Garment Company.
Caroline Aaron as Shirley Maisel , Joel's mother and Midge Maisel's ex Mother in law
Jane Lynch as Sophie Lennon , a successful standup comedian who actually is a rich Manhattan aristocrat but she she wears a fat suit and makes punches and performs gimmicks based on her life in the Queens and her appearance.
When can you expect The Marvelous Mrs Maisel season 4?
Sherman-Palladino revealed at a virtual panel discussion: "We're starting back on January 7." Therefore its confirmed that The Marvelous Mrs Maisel won't return before this year ends, but "filming will kick off at the start of 2021", which means The Marvelous Mrs Maisel would premieremostly by Mid 2021 "Costume fittings are happening [now], sets are being built like mad. All of the stuff is happening," Sherman-Palladino added in one of her Instagram post "We're breaking our stories, we're writing.And then in December, we're dragging the actors in and we're going to table read the scripts."she added
Though the initial production started in January but the timelines are subject change and the production was halt too due to the pandemic ,till then you all can go back and binge on the last three season only on Amazon prime video
This Might Interest you:Black Mirror Season 6 : Everything is right here