On 2 October, the White House revealed that President Donald Trump was given a tentative antibody cure after a test indicated that he's contracted SARS-CoV-2. At that time, he apparently had minor COVID-19 symptoms, along with fever and congestion, and he was taken to Walter Reed National Military Medical Center. Later, the president's medical team verified that he had initiated a progression of remdesivir, an antiviral drug which has been known to aid hospitalized COVID-19 patients to some extent. After two days, the team informed of the steroid normally reserved for severe COVID-19 cases, that was given to Trump, even though his physician extended optimism about a speedy recovery, even insinuating that he might soon be absolved from Walter Reed.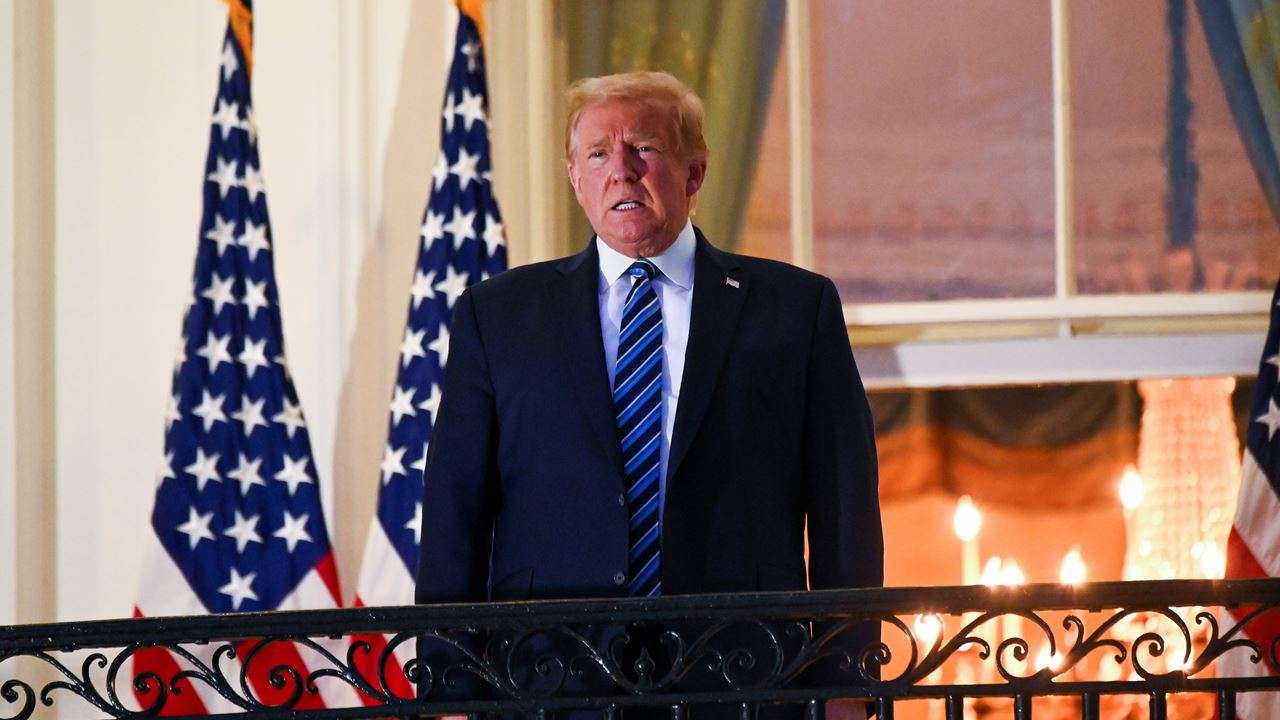 Trump's optimism
President of the United States of America Donald Trump came back to the White House on Monday night after being admitted at a military hospital for the past four days where his treatment for coronavirus infection was in process. In a mass email to his followers, after his returning to the White House, Trump told them not to be troubled by COVID-19.
"I'm telling you: Don't be afraid of COVID. Don't let it dominate your life! This is the greatest country in the world and under the Trump Administration, we have developed some really great drugs and knowledge. WE WILL BEAT THIS, TOGETHER!" he said.
He also stated that he'll never overlook the affection and backing he was given from his supporters. "The love and support from Americans from all over the world have been incredible and is something I'll never forget. When I saw many great Patriots outside of the hospital supporting me, I knew I had to drive by and thank them!" he stated.
Trump's current health status
He was deemed fit to be released from medical care as the doctors ran some tests and they came back normal. "Will be back on the Campaign Trail soon!!! The Fake News only shows the Fake Polls," Trump tweeted moments before departing from the Walter Reed National Medical Center in Bethesda, a Maryland suburb of Washington DC.
Before getting on Marine One at Walter Reed, Trump informed the reporters that he was feeling good. White House physician Dr. Sean Conley informed reporters from Walter Reed National Military Center that Trump has surpassed all conventional hospital discharge norms and has been suggested with another dose of Remdesivir drug for his COVID-19 treatment.
According to Dr. Brian Garibaldi, director of Johns Hopkins Biocontainment Unit, on Sunday evening, the president took his third dose of Remdesivir and he endured that combination without any troubles.