The coronavirus pandemic and the following lockdown has cost countries around the world, lives of many citizens. However, it now looks like the COVID-19 is going to cost the future lives of millions of girls as well. United Nations Educational, Scientific and Cultural Organization (UNESCO) predicted that after the coronavirus restrictions have been lifted, at least 11 million girls won't be going school.
UN Predicts Girls Will Not Be Returning To Schools After COVID Restrictions Are Lifted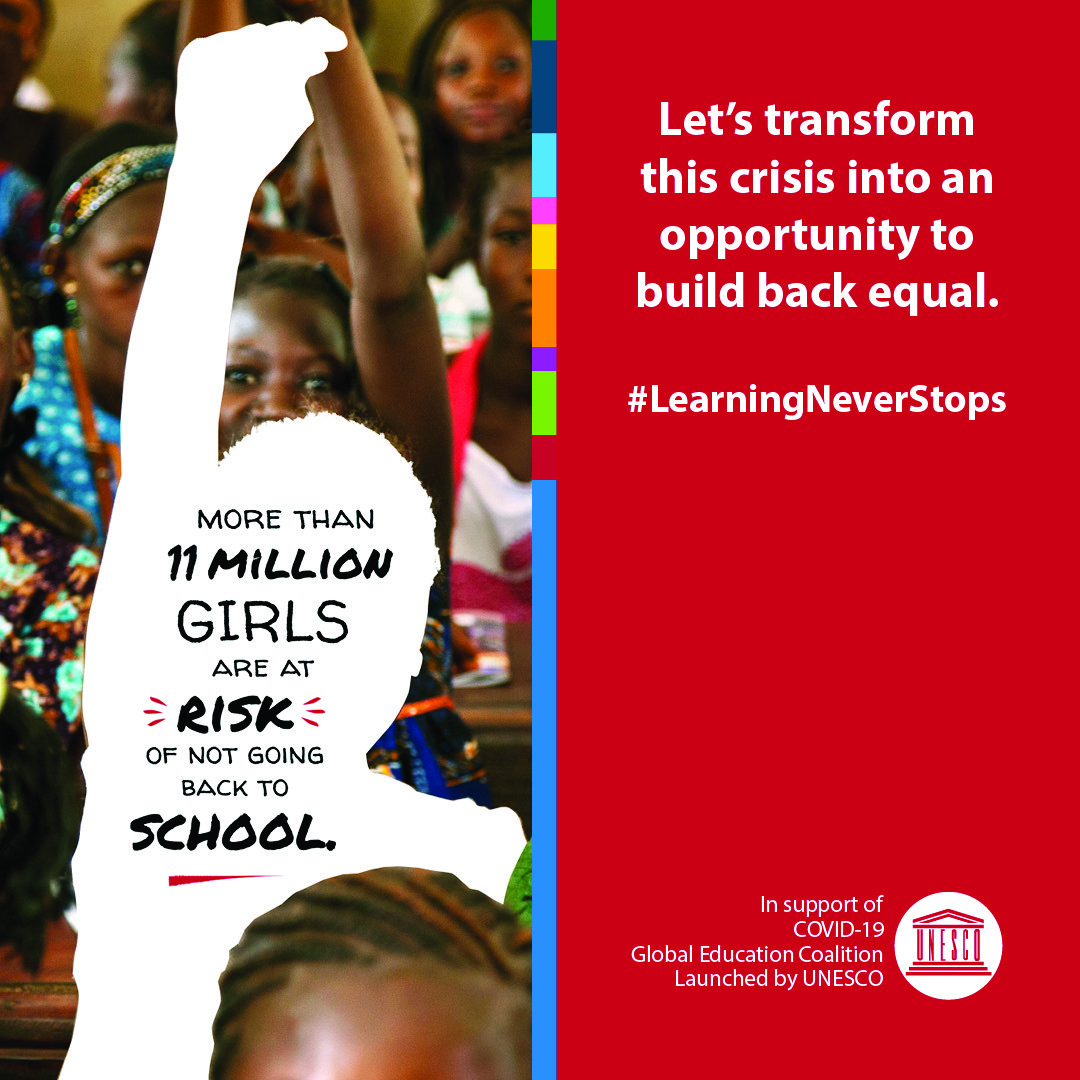 UNESCO Head Audrey Azoulay said that they are worried that the closure of schools will cost students more than just the traditional methods of education. During his visit to the Democratic Republic of Congo, he said that they have estimated that approximately 11 million girls will be not joining their schools back once the COVID-19 restrictions are lifted around the world.
To avoid that from happening, UNESCO has launched an awareness campaign for people to realize the importance of education and the need to go back to school. Azoulay said that education is still very unequal (unfortunately) for girls around the world. Situations like these make the education of girl child even a bigger priority for UNESCO said Azoulay. Congolese Education Minister Willy Bakonga is working in collaboration with UNESCO to seek their support for the country's free public primary education launched by President Felix Tshisekedi in September 2019.
The Democratic Republic of Congo Collaborates With UN For Free Primary Education

Willy Bakonga said that the programme for free primary education for all has helped over four million children to join or be back to school in Congo. At the same time, Azoulay said that the project was very ambitious and had enormous challenges, especially in terms of infrastructure, teacher training and budgeting. She further urged the girls to go back to school and learn for as long as possible. She further said that the Congolese government has her support for the efforts to ensure that the teacher training is done correctly and the quality of education isn't compromised.
So far the experts have said that the total cost for free primary education in Congo will approximately be $2.64 billion. And the total state revenue collected in September was $2.5 billion, as per the details of the Central Bank of Congo.
World Bank Approves $800 Million To Help Africa
Africa so far has been able to keep the coronavirus numbers limited. But they are facing recessions of the worst kind for the first time in 25 years. The pandemic has left many of the citizens jobless, and the economy is facing a cash crunch. At the same time, some countries found hope when the numbers were coming down. But now that the countries are facing a second wave of coronavirus, the concerns of being able to keep the economy going. To help countries with being able to keep their economies stable, the World Bank has approved aid of $800 million.